On April 17, in the Republic of Zimbabwe a solemn ceremony of the meeting of the plane with humanitarian aid, arrived from the Republic of Belarus, was held.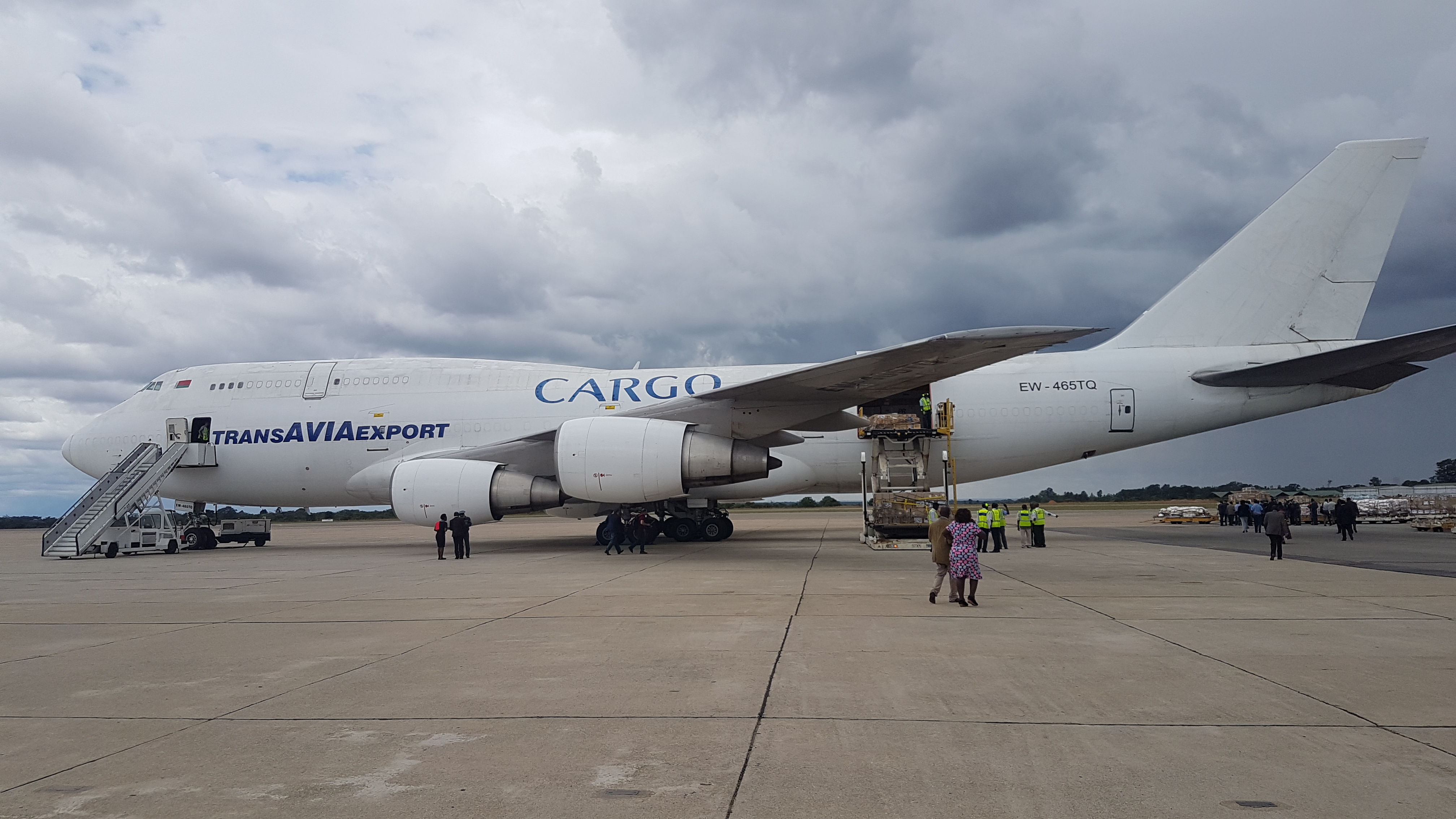 The Republic of Zimbabwe, which suffered from the cyclone "Idai", which happened on March 14-15 in the region of South Eastern Africa, received 46 tons of humanitarian aid from the Republic of Belarus, which includes: food, first kit of essential items, clothing, detergents.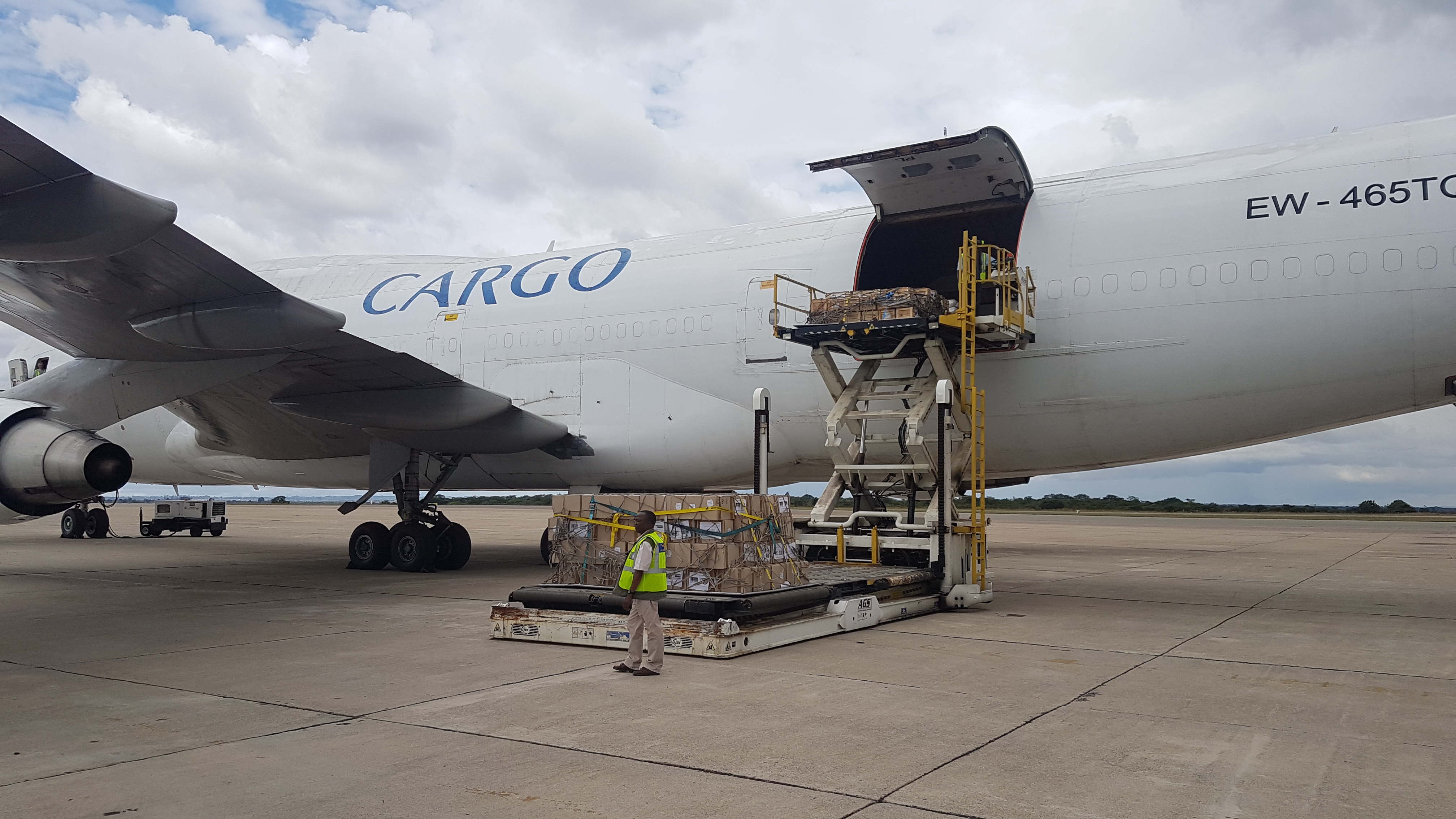 Particular emphasis was placed on the protection of children, affected by the disaster. The Belarusian delegation, led by First Deputy Minister of Emergency Situations of the Republic of Belarus H.E. Maj. Gen. A.Hudoleev, brought to Zimbabwean children baby food, clothes, school uniforms, shoes, underwear and stationery.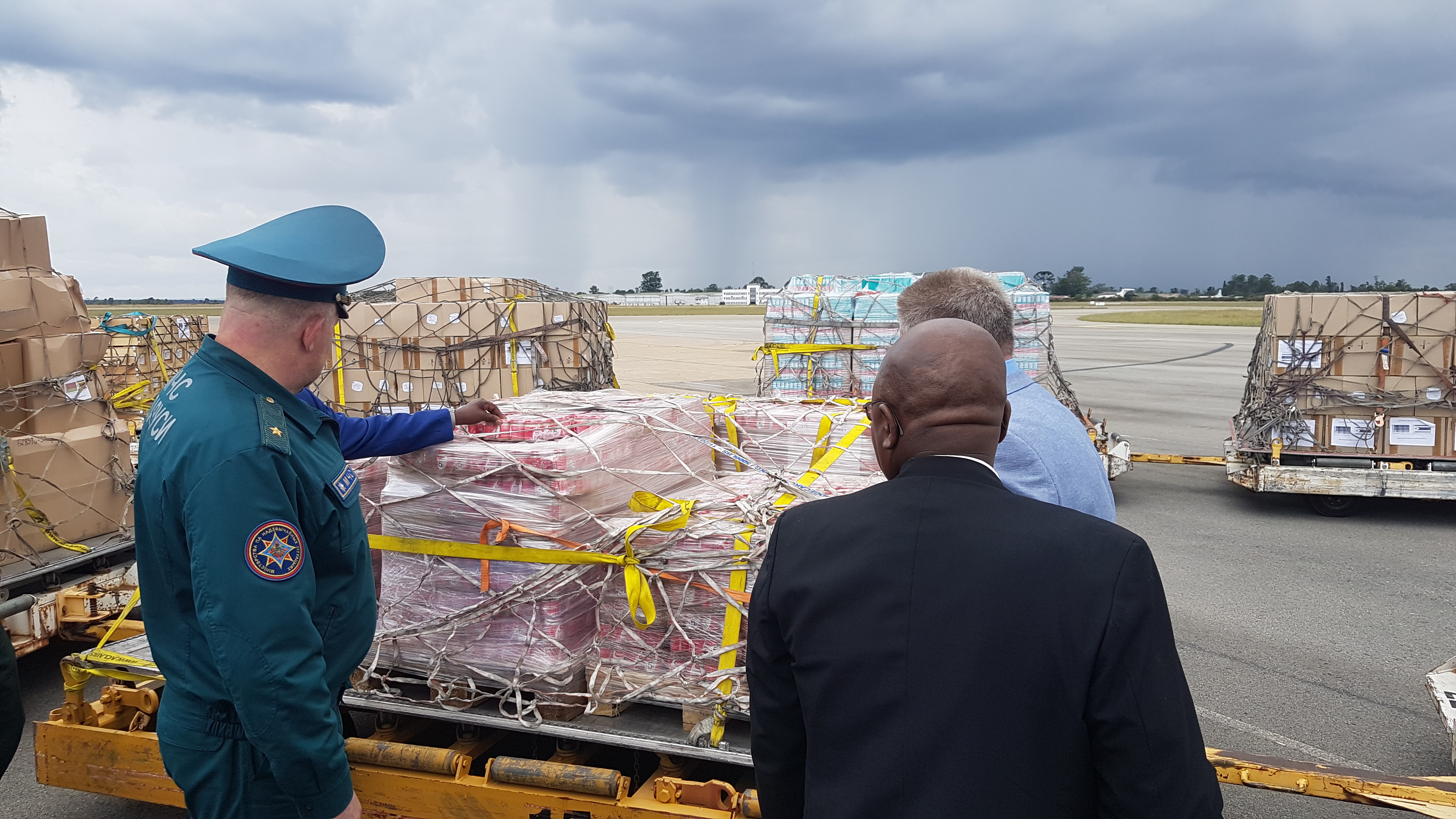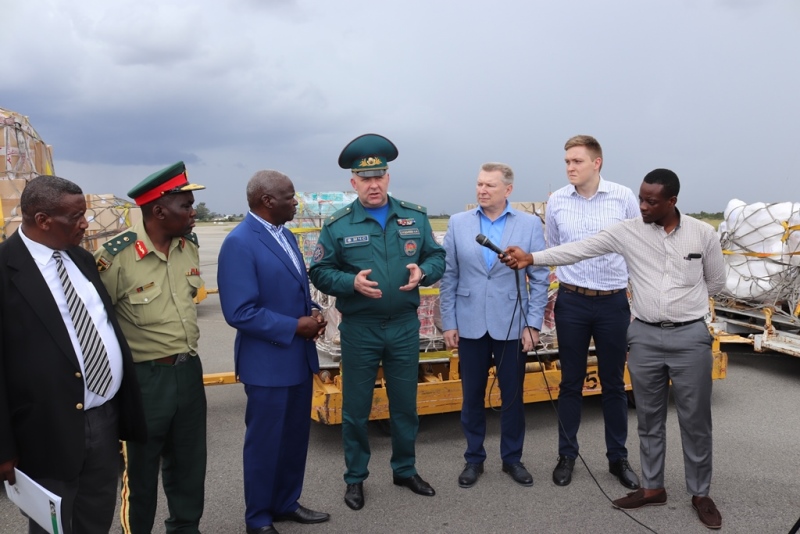 Ambassador Extraordinary and Plenipotentiary of the Republic of Belarus H.E. Mr.Alexander Sidoruk took part in the solemn ceremony of handing the cargo over to the Zimbabwean side.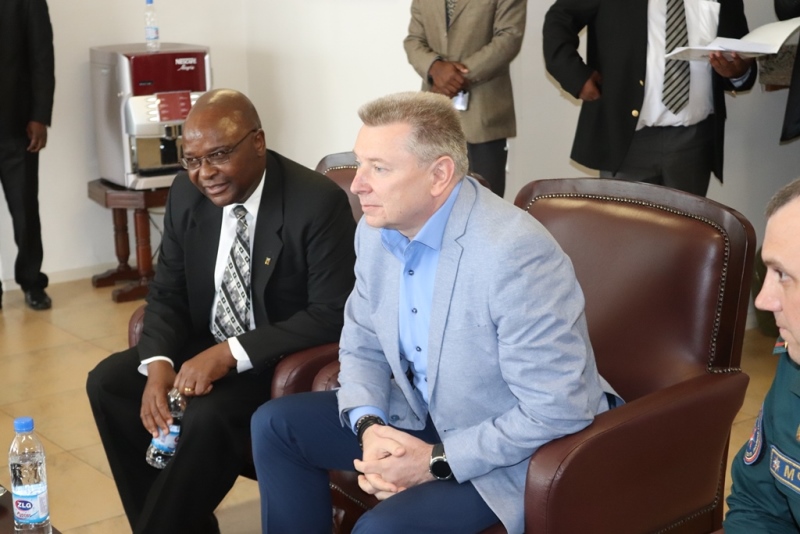 At the press-conference, devoted to the arrival of the Belarusian delegation, Minister of Local Government, Public Works and National Housing of the Republic of Zimbabwe, July Moyo sincerely thanked the "friendly people of the Republic of Belarus" for such a valuable contribution to the restoration of the affected regions and the support of the people of Zimbabwe.