On March 23, in Pretoria (South Africa), Deputy Minister of Foreign Affairs of the Republic of Belarus H.E. Mr.Andrei Dapkiunas met with Deputy Minister of International Relations and Cooperation of South Africa H.E. Mr.Luwellyn Landers.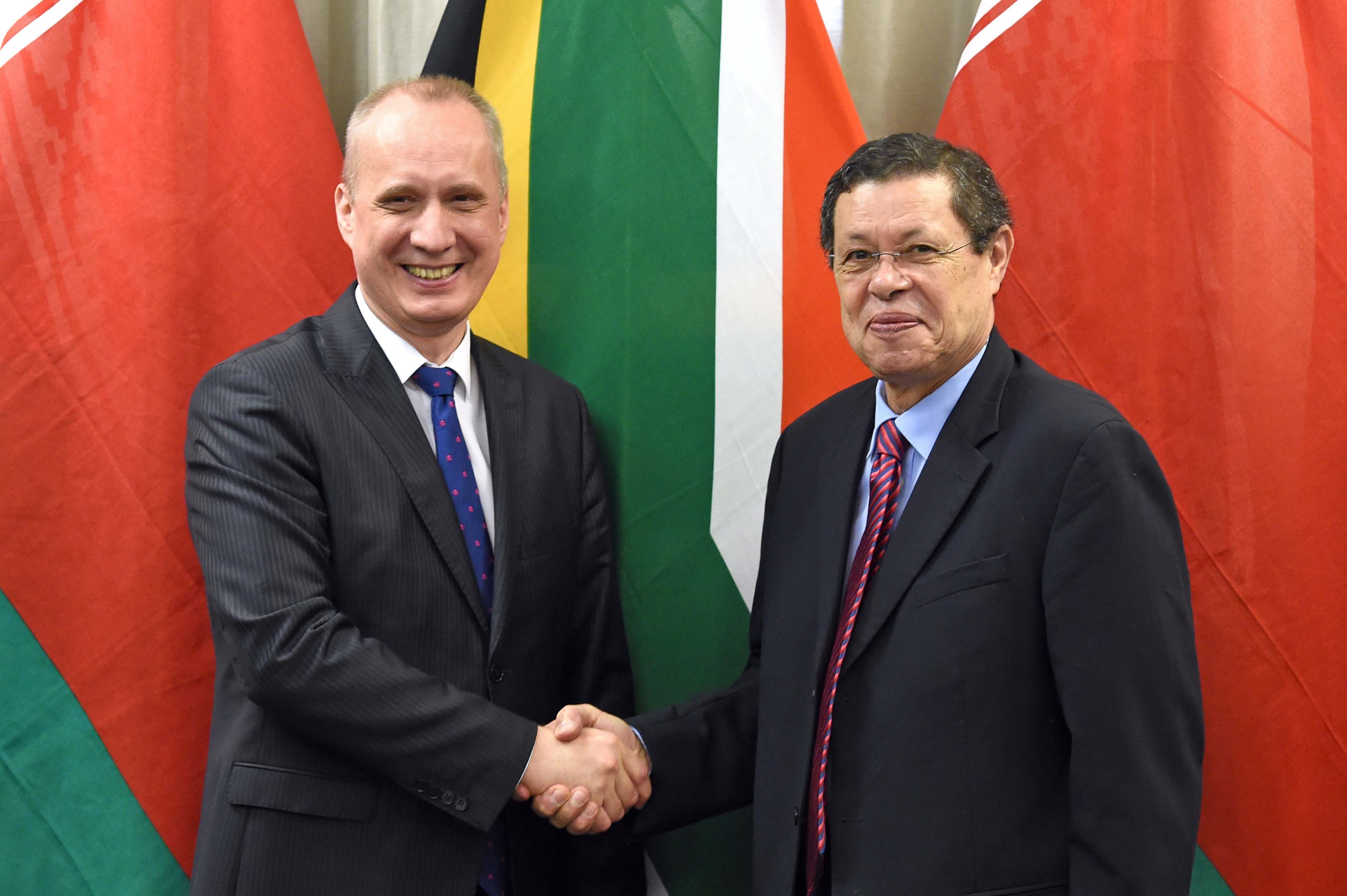 Considering the long-standing friendly relations between Belarus and South Africa, mutual support on the international arena, common vision of the ways of world and country development, the sides agreed that bilateral consultations between foreign ministries should be regular.
A.Dapkiunas noted with gratitude that South Africa was and remains a reliable partner of the Republic of Belarus and the potential of bilateral relations has not yet been developed. On this sincere note he handed to Luwellyn Landers a Note Verbale of support by the Republic of Belarus of the candidacy of South Africa for the seat of a non-permanent member of the UN Security Council.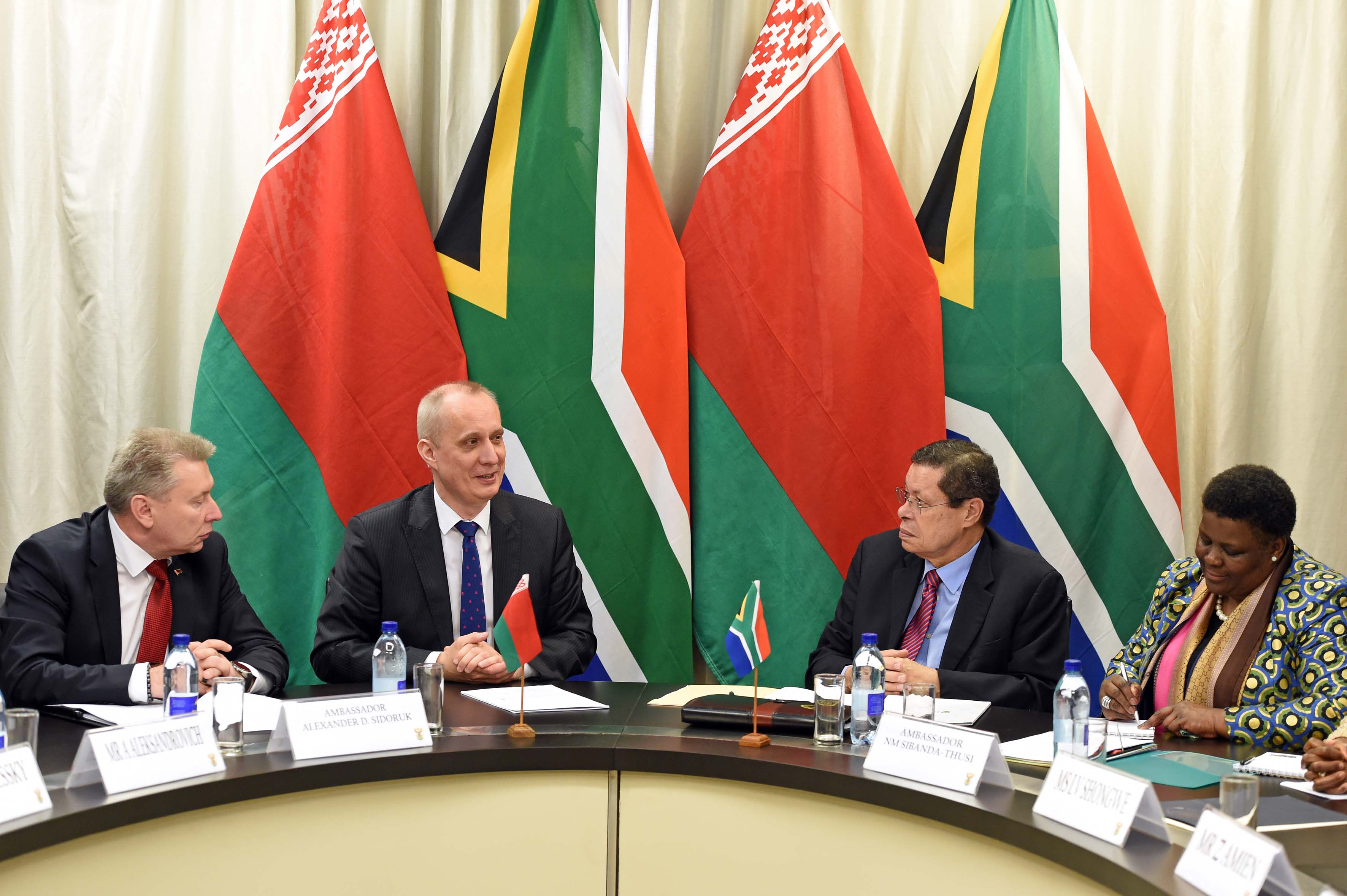 The interlocutors exchanged congratulatory messages on behalf of Minister of Foreign Affairs of the Republic of Belarus V.Makei and Minister of International Relations and Cooperation of South Africa L.Sisulu. A.Dapkiunas stressed that the appointment of L.Sisulu to this post on the 25th anniversary of the establishment of diplomatic relations between the two countries symbolically indicates the beginning of a new stage of bilateral relations.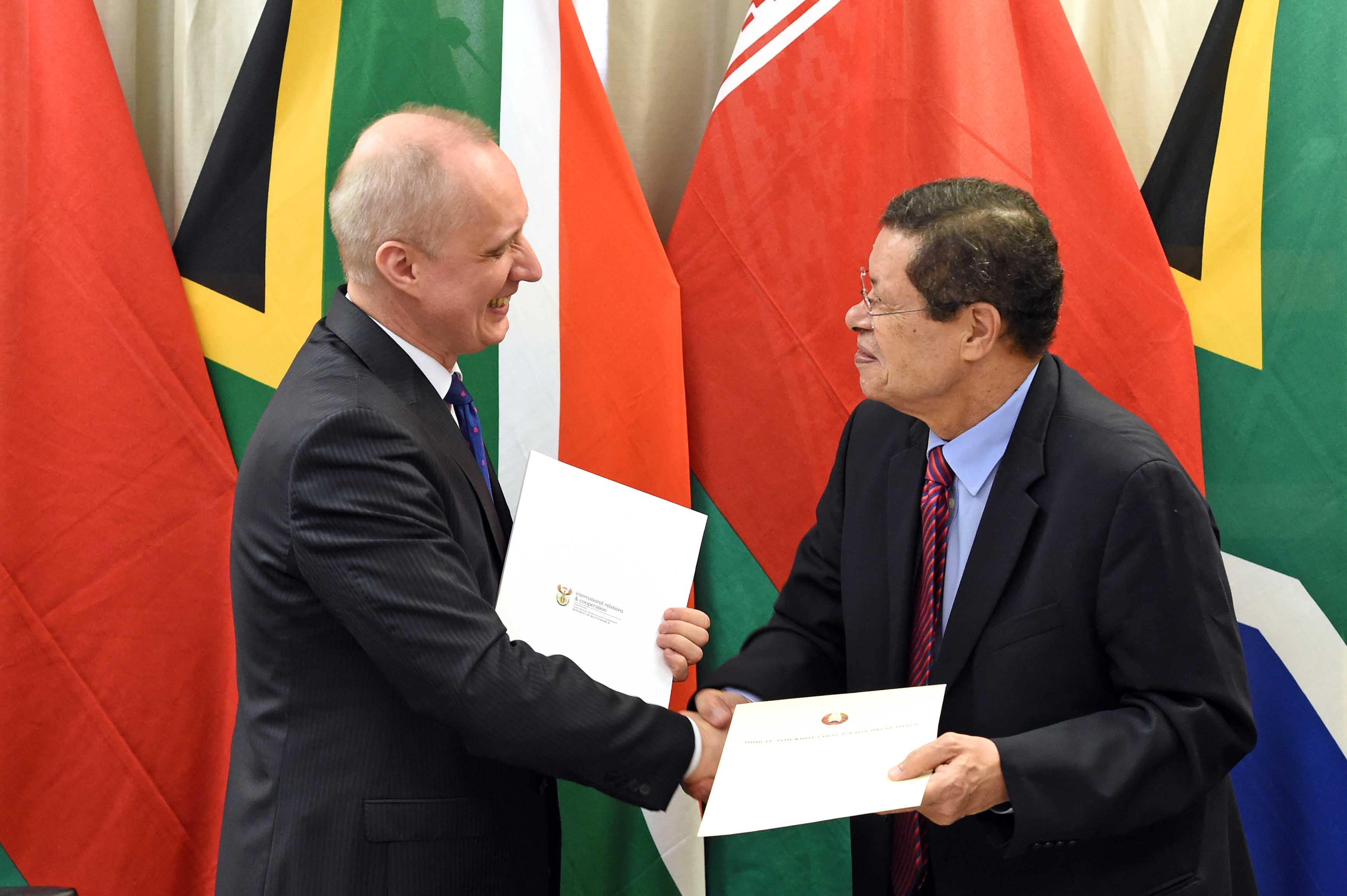 A.Dapkiunas and L.Landers exchanged views on the current state of bilateral relations and their prospects. The results of the 4th session of the Belarusian-South African Committee on Trade and Economic Cooperation, held on the eve of the meeting, were noted with satisfaction. The decisions made on it and the agreements reached between the companies of the two countries create a solid basis for reaching practical implementation of significant projects of economic cooperation.
The sincere relations between the two nations should contribute to the further development of cooperation between Belarus and South Africa with an emphasis on education, agriculture, industry, high technologies. A special emphasis was placed on promoting interregional interaction.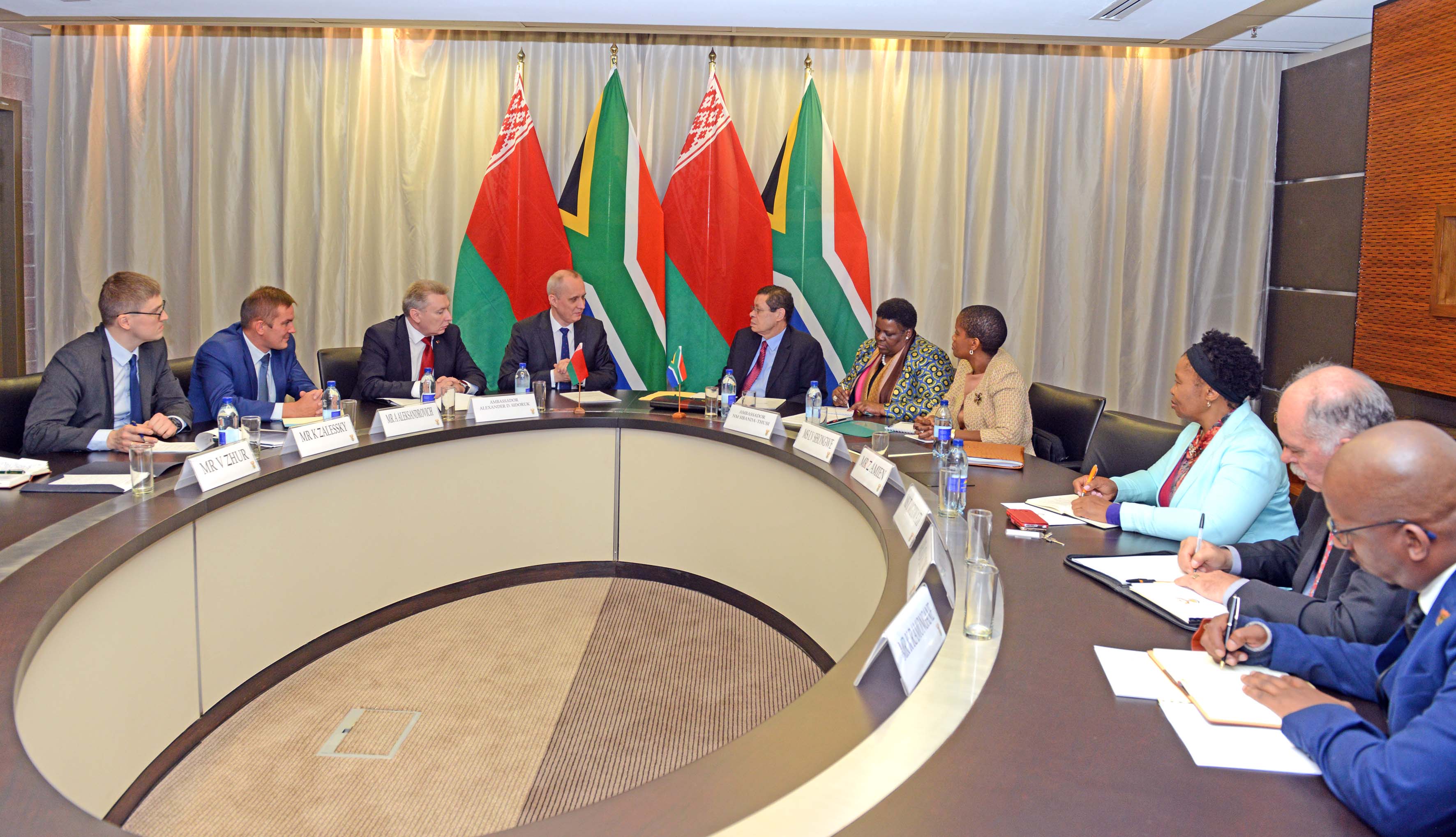 Deputy foreign ministers of the two countries agreed on the need to liberalize the visa regime to facilitate human and business contacts. The agreement was reached on the organization in the shortest possible time of consultations on consular issues with the participation of all concerned departments.
A.Dapkiunas invited his South African colleague to visit Belarus to personally get acquainted with it and conduct full-scaled political consultations.