On February 20-22, 2020 H.E. Alexander D. Sidoruk, Ambassador Extraordinary and Plenipotentiary of the Republic of Belarus to the Republic of South Africa and the Republic of Namibia (concurrently), visited Windhoek (Namibia), where he participated in the New Year's Eve reception on behalf of H.E. Dr. Hage Geingob, President of the Republic of Namibia, for the heads of diplomatic missions of foreign states and international organizations, accredited to Namibia.
During the event, Ambassador A.Sidoruk personally handed over the congratulatory messages of H.E. Alexander Lukashenko, President of the Republic of Belarus, to H.E. Dr. Hage Geingob, President of the Republic of Namibia.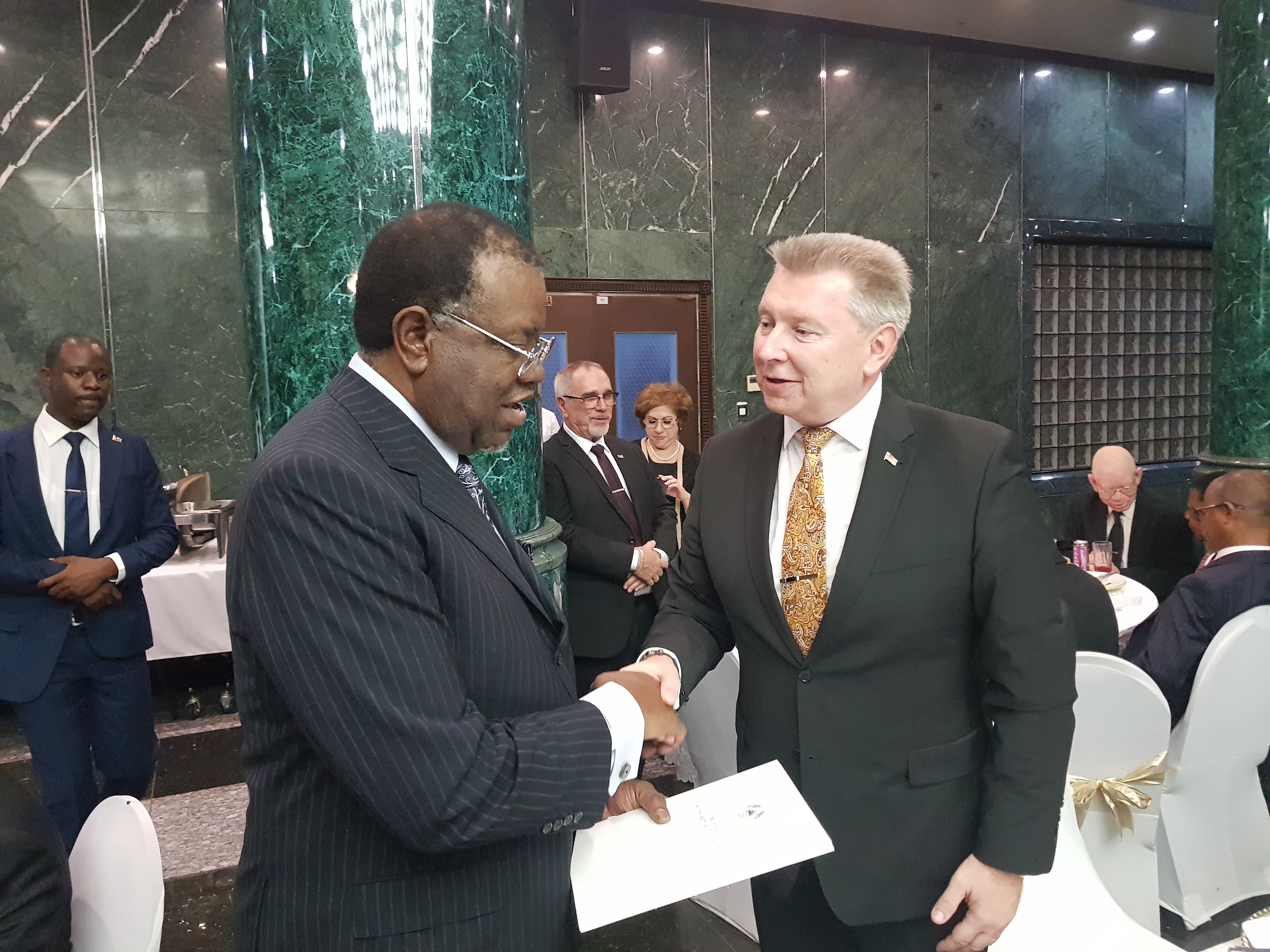 During a conversation with Hon. Prof. Peter Katjavivi, Speaker of the National Assembly (lower house) of the Parliament of the Republic of Namibia, the Ambassador informed about the interest of the Belarusian side in developing cooperation between the legislative bodies of the two countries, both on the bilateral track and within the framework of international parliamentary organizations. The Namibian speaker supported the initiative to study the meetings of deputies on the sidelines of inter-parliamentary structures.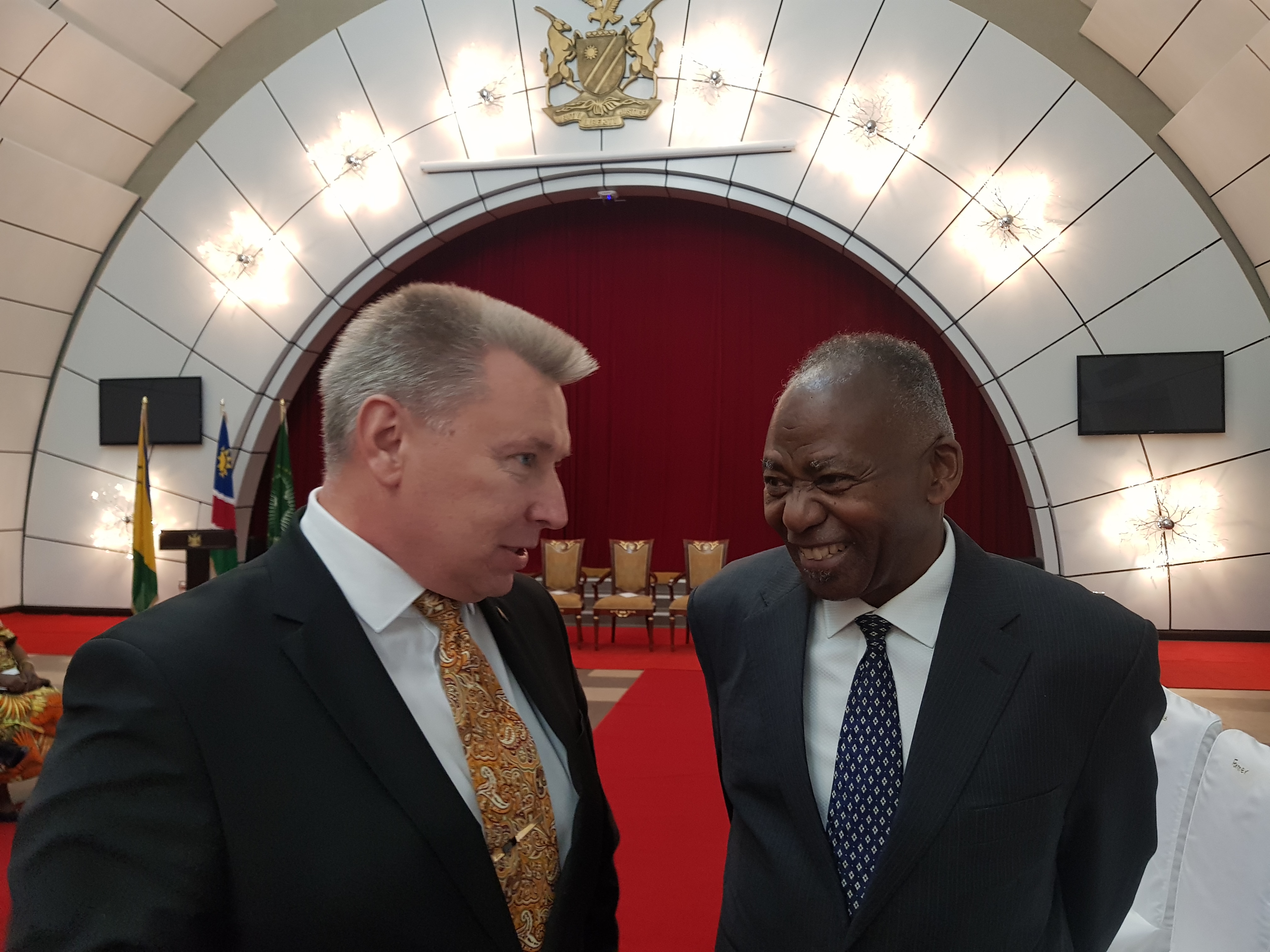 In addition to participating in the solemn event, Alexander D. Sidoruk held working meetings and negotiations with H.E. Mr. Alpheus !Naruseb, Minister of Agriculture, Forestry and Water Management, and H.E. Ms. Lucia Iipumbu, Deputy Minister of Industrialization, Trade and Development of Small and Medium Enterprises.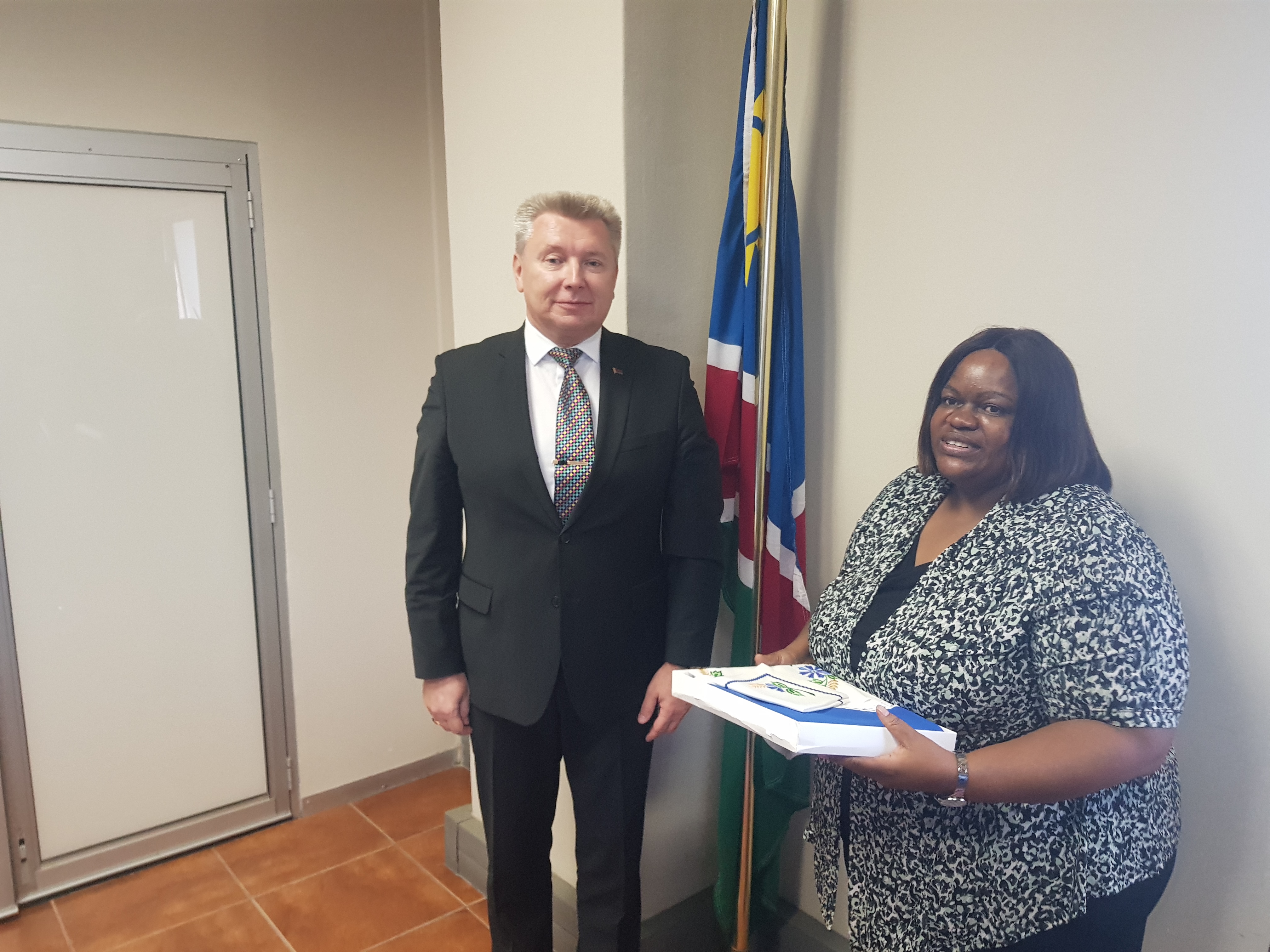 During the meetings there were discussed the issues of industrial cooperation, prospects for the construction of a solar power station in Namibia by the Belarusian side, creation of an assembly line for Minsk Tractor Works equipment in this country. The invitations from the Ministry of Agriculture and Food of the Republic of Belarus and the Ministry of Industry of the Republic of Belarus to visit our country in 2020 were sent to the heads of the two ministries.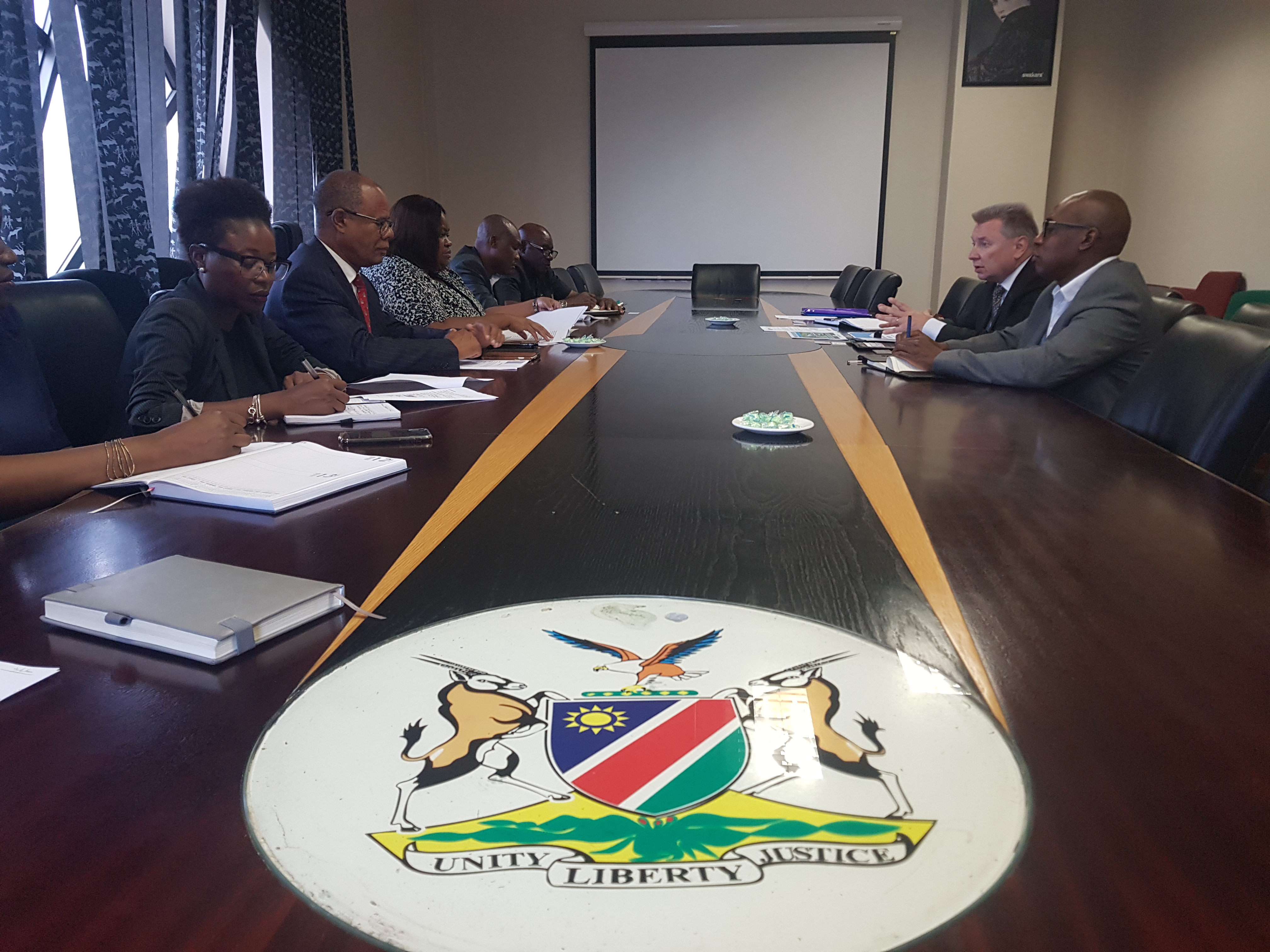 At the meetings with the leadership of the Ministry of Higher Education, Training and Innovation of Namibia, the Namibian Association of Alumni of Russian (Soviet) Universities, the Russian-Namibian Cultural and Educational Center, there were discussed the prospects of Belarusian-Namibian cooperation in the field of education, as well as the issues of teaching Namibian citizens the Russian language for the subsequent direction to study in higher educational institutions of Belarus.