On 21 September 2020 H.E. Alexander D. Sidoruk, Ambassador Extraordinary and Plenipotentiary of the Republic of Belarus to the Republic of South Africa, took part in a meeting (in a videoconference format) on the issues of increasing the volume and diversification of exports of goods and services to South Africa.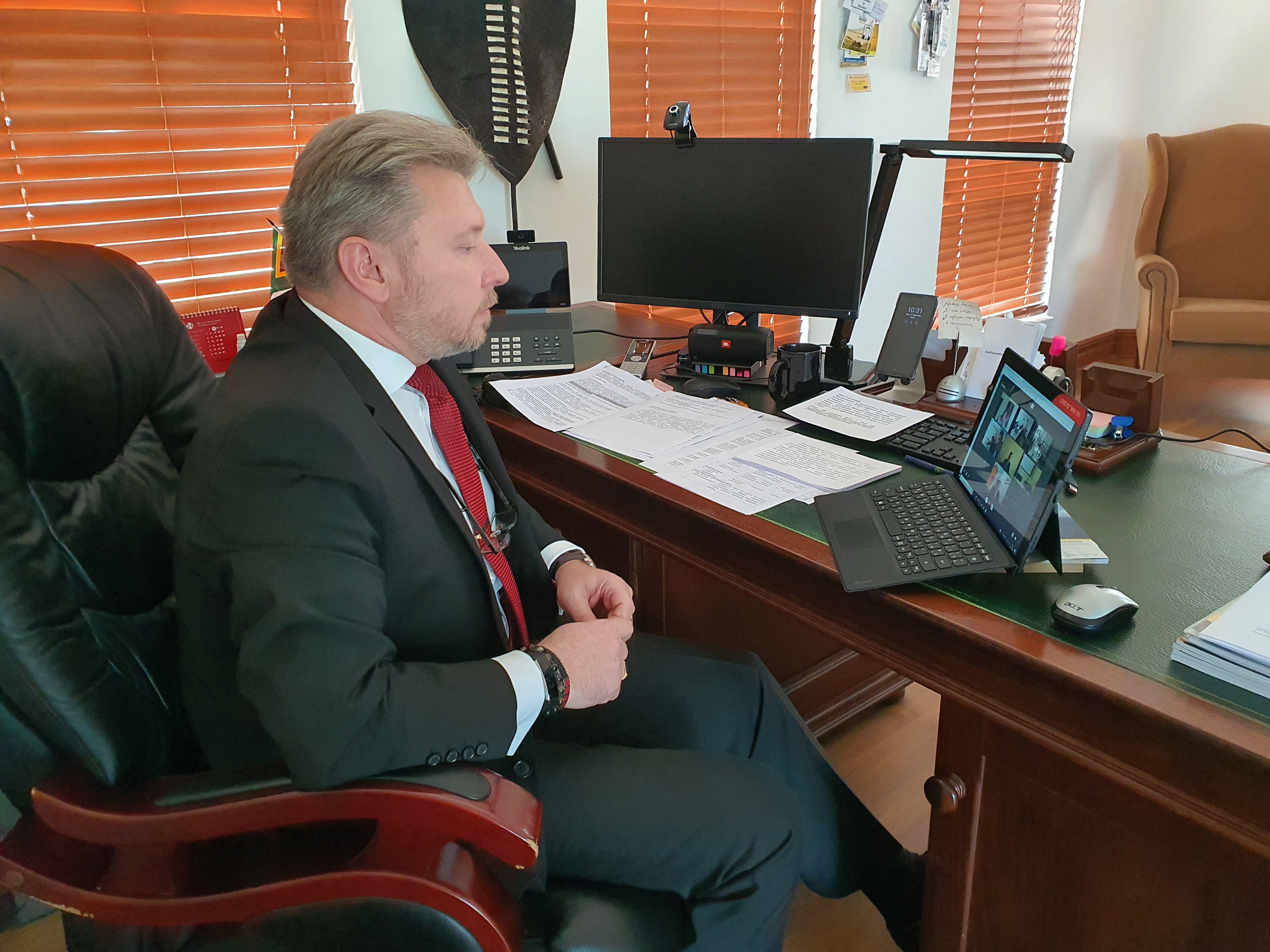 H.E. Andrei Khudyk, Minister of Natural Resources and Environmental Protection of the Republic of Belarus, who is an official assigned to develop relations with South Africa, chaired the event.

H.E. Alexander D. Sidoruk made a report on the economy of South Africa in 2020, informed the participants of the meeting about the current state and prospects of trade and economic cooperation between Belarus and South Africa.

During the meeting there were discussed the issues of the export to South Africa of Belarusian tires, mining dump trucks, spare parts for them, as well as linen fabrics.