On 22 October 2020 H.E. Alexander D. Sidoruk, Ambassador Extraordinary and Plenipotentiary of the Republic of Belarus to the Republic of South Africa, took part in the third session of the Joint Belarusian-South African Commission for Cooperation in Science and Technology.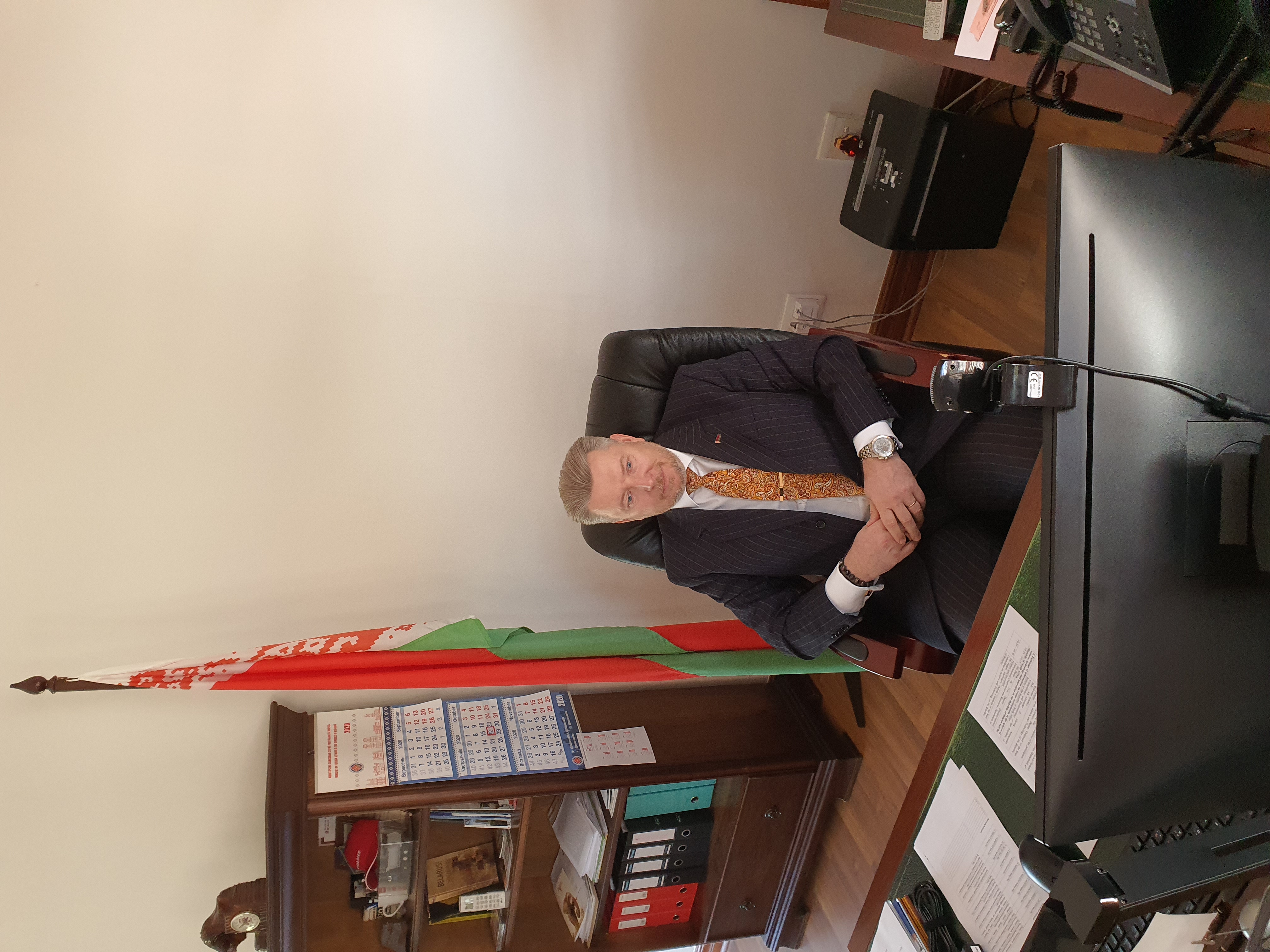 The session was organized as part of the efforts of the Embassy to renew contacts between scientists of the two countries. In the videoconference format Belarusian and South African representatives exchanged information on the current state of science, technology and innovation in Belarus and South Africa, discussed possible joint projects and events, including holding a competition for joint scientific and technical projects in 2021 — 2022.
From the Belarusian side, the event was attended by the heads of the State Committee for Science and Technology of the Republic of Belarus, the National Academy of Sciences of Belarus, JSC "NPO Center", UE "Geoinformation Systems", RUE "Scientific and Production Center for Multifunctional Unmanned Systems", as well as representatives of the scientific community of the higher educational institutions of Belarus.
The South African side was represented by the South African Department of Science and Innovation, the Scientific and Industrial Research Council, the Technological Innovation Agency, and the South African National Space Agency.
There were reached the agreements to continue the work and hold the next (fourth) meeting of the intergovernmental commission in October 2021.