On 8-10 of August a visit of the Belarusian delegation, headed by H.E. Mr.Oleg Dvigalev, Chairman of the State Military-Industrial Committee of the Republic of Belarus, to the Republic of Angola proceeds. The delegation includes H.E. Mr. Alexander Sidoruk, Ambassador of the Republic of Belarus in Angola (with residence in Pretoria), members of the Belarusian diplomatic mission and representatives of leading Belarusian enterprises.
Within the visit, the head of the delegation is scheduled to meet with a number of senior government officials of the Republic of Angola.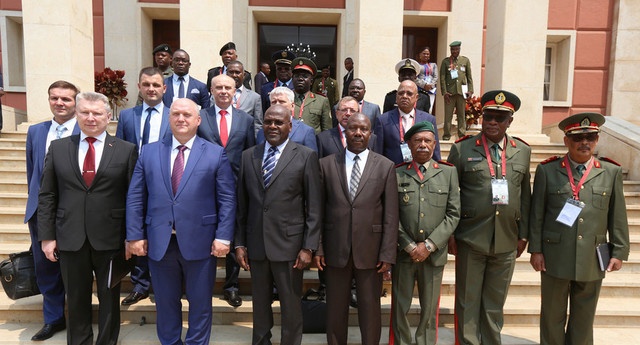 On 8th of August, the leader of the Belarusian delegation met with the Secretary of the State of the Republic of Angola on material resources and infrastructure Gen. Afonso Carlos Neto. The parties discussed prospects for expanding cooperation in the defense sector of industry, agriculture and civil engineering.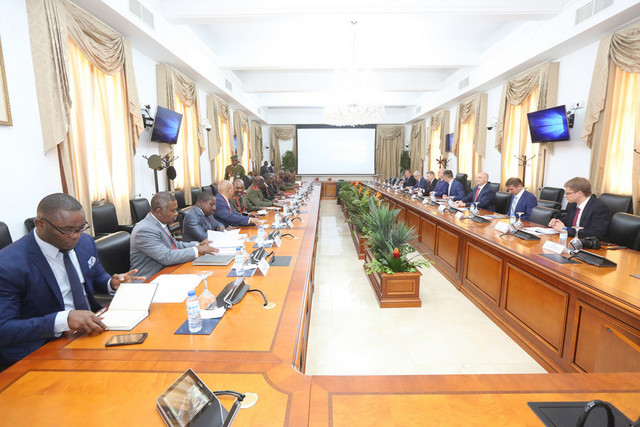 Photos: Pedro Parente
More to follow:
www.angop.ao/angola/en_us/noticias/politica/2018/7/32/Angola-Belarus-discuss-strategic-military-partnership,ec1c7090-ff97-43a6-87ef-c362b6013ca7.html