On 13 December H.E. Alexander D. Sidoruk, Ambassador of Belarus to South Africa, took part in the Wreaths-Laying ceremony at the Wall of Names of the Freedom Park of South Africa, arranged by the Embassy of the Russian Federation in the Republic of South Africa with the support of the Government of South Africa.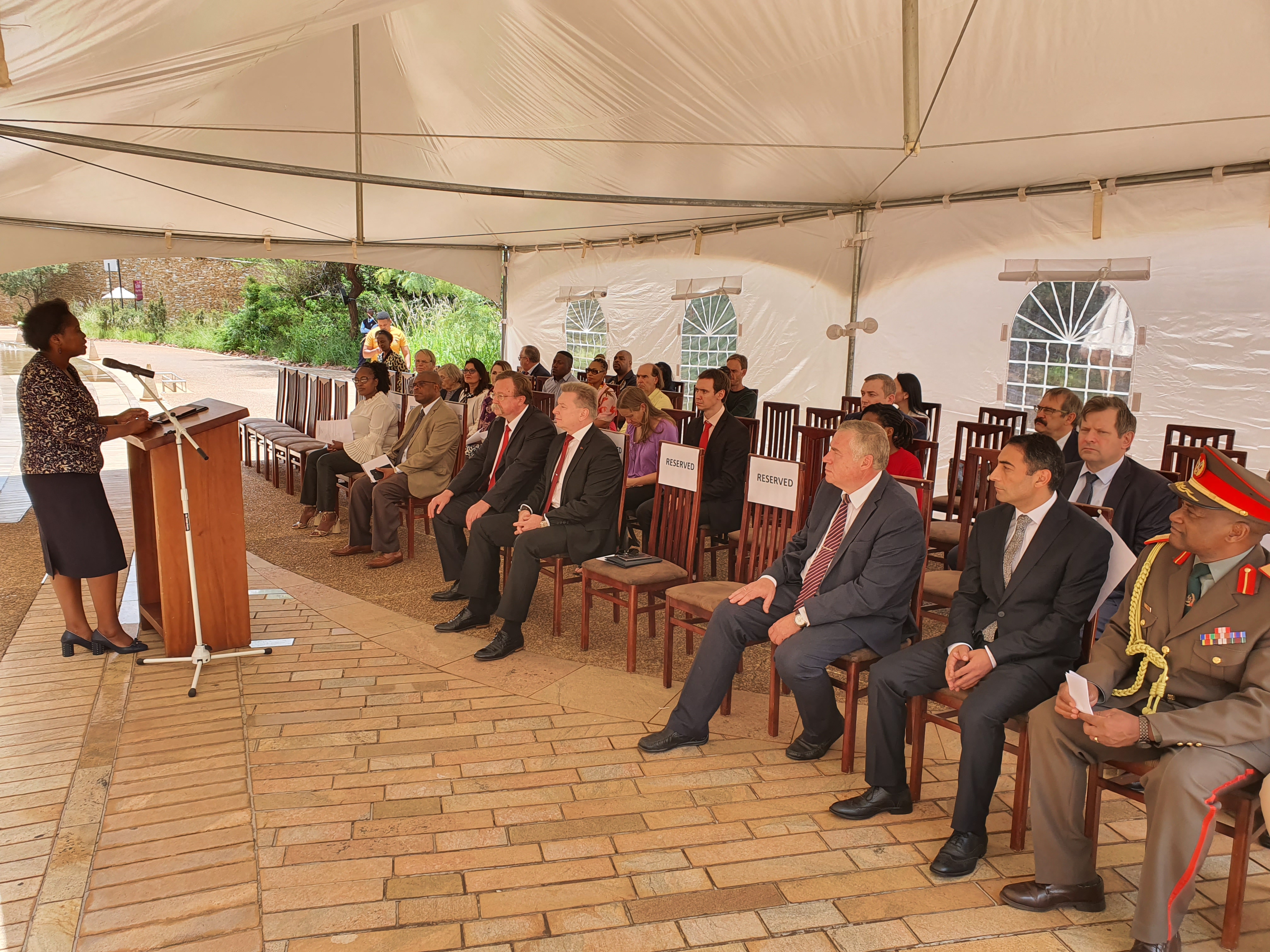 In the Soviet segment of the Wall, 67 names of Soviet soldiers-internationalists, who perished in the performance of their international duty, are immortalized. Among 67 dead for freedom of the African continent, 6 were natives of Belarus.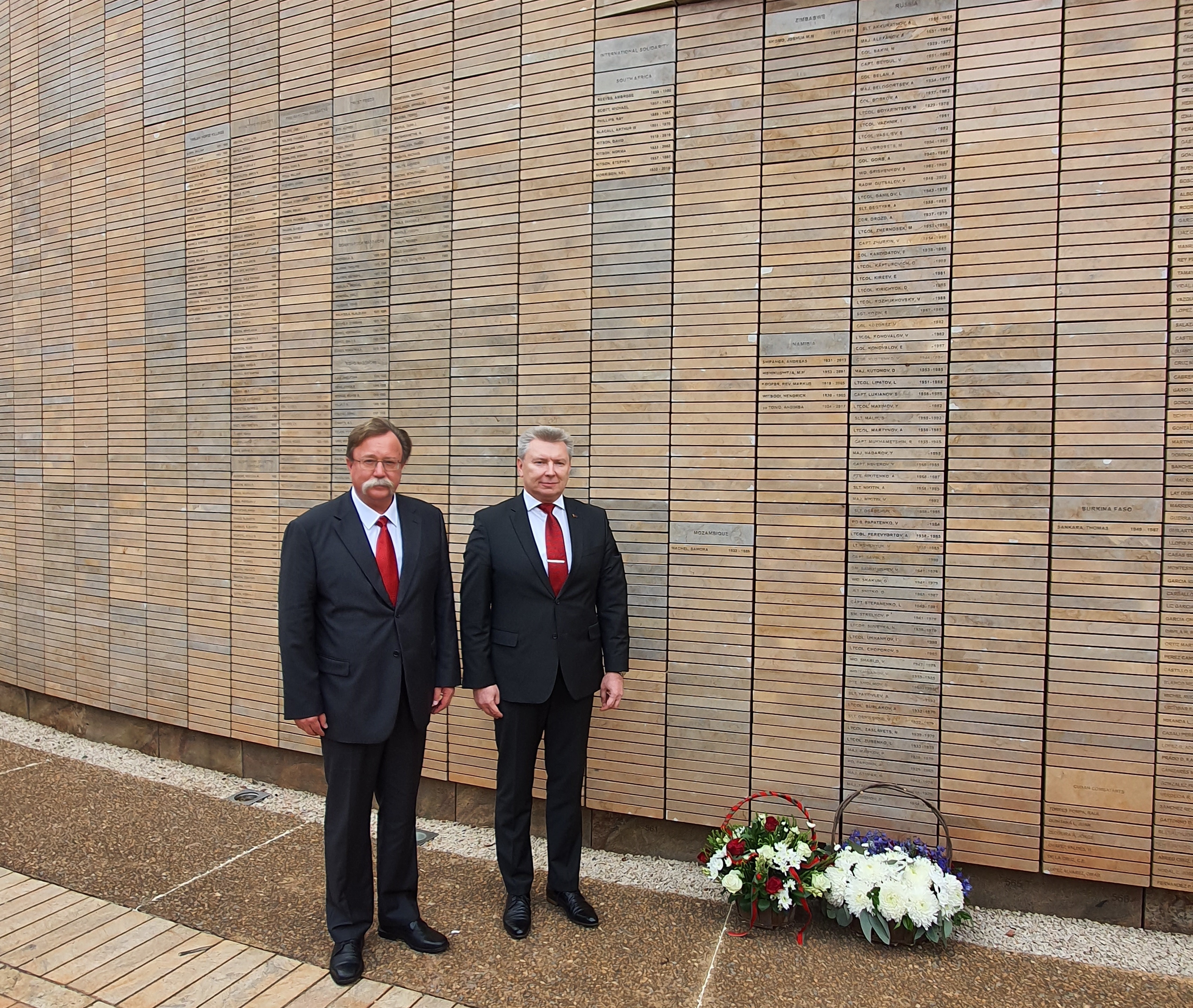 In his speech, Ambassador A. Sidoruk noted the need to preserve the memory of the heroism of our soldiers, who gave freedom and future to African countries, and further development of active cooperation between Belarus and African countries.