On February 21, 2018 H.E. Mr. Alexander Sidoruk, Ambassador Extraordinary and Plenipotentiary of the Republic of Belarus to the Republic of Namibia, handed over his Credentials to H.E. Dr. Hage Geingob, President of the Republic of Namibia.
After the solemn ceremony, Ambassador A.Sidoruk was received in a personal audience by President H.Geingob, within which the parties noted the long-standing positive nature of bilateral relations between Belarus and Namibia.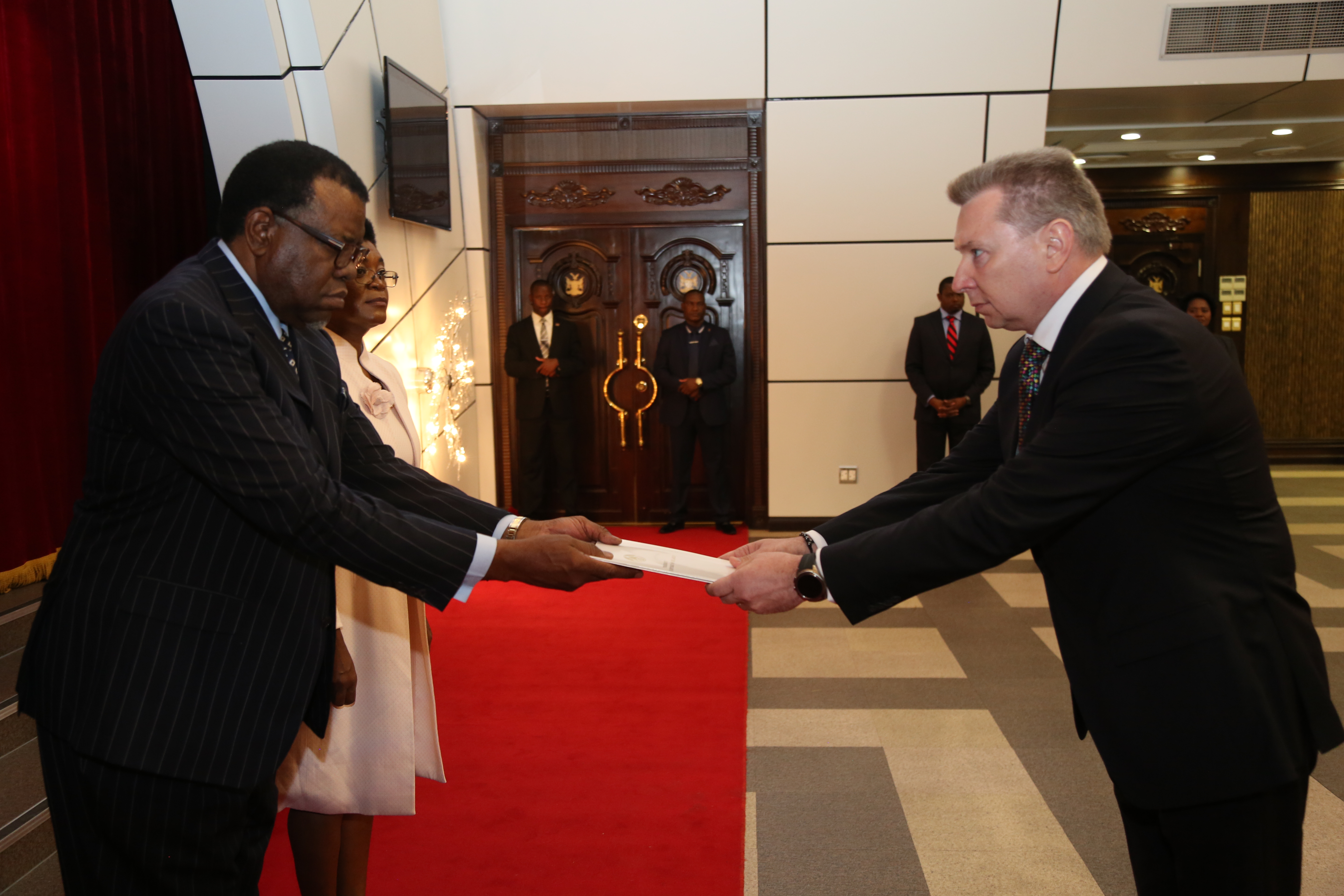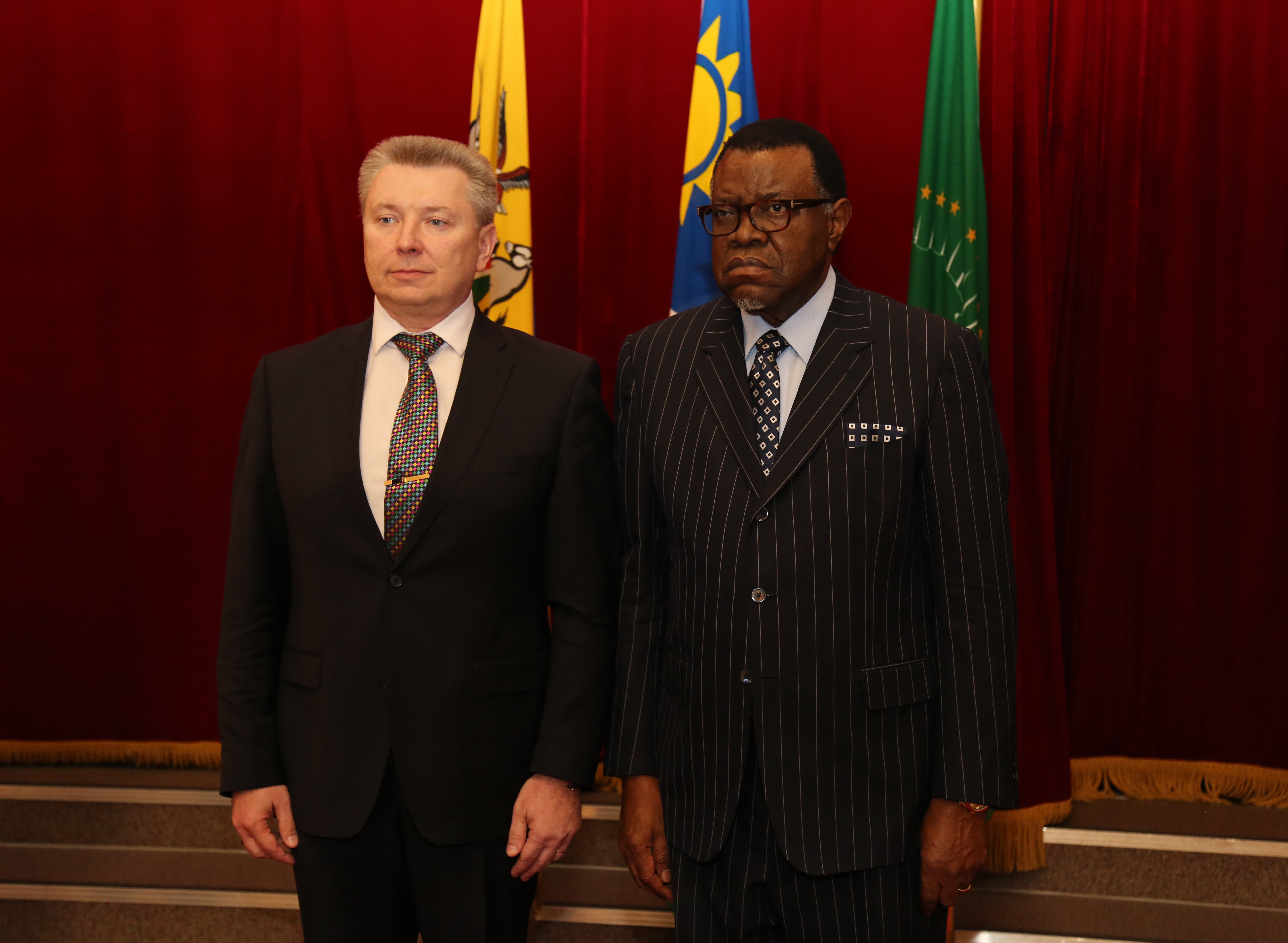 Taking into account the active policy of H.Geingob, who was working more than 20 years in the UN bodies, the parties discussed the need to strengthen bilateral relations.
Ambassador A.Sidoruk noted the necessity to deepen, first of all, trade and economic cooperation, highlighting the most promising areas: the food industry, the supply of agricultural and industrial equipment, as well as the development in Belarus of software for the public administration of Namibia.
At the end of the audience, Ambassador A.Sidoruk left a memorable note in the Book of Honored Guests of the Office of President of Namibia.