On June 21, 2018 the Embassy of the Republic of Belarus in South Africa hosted a reception on the occasion of the Independence Day of the Republic of Belarus.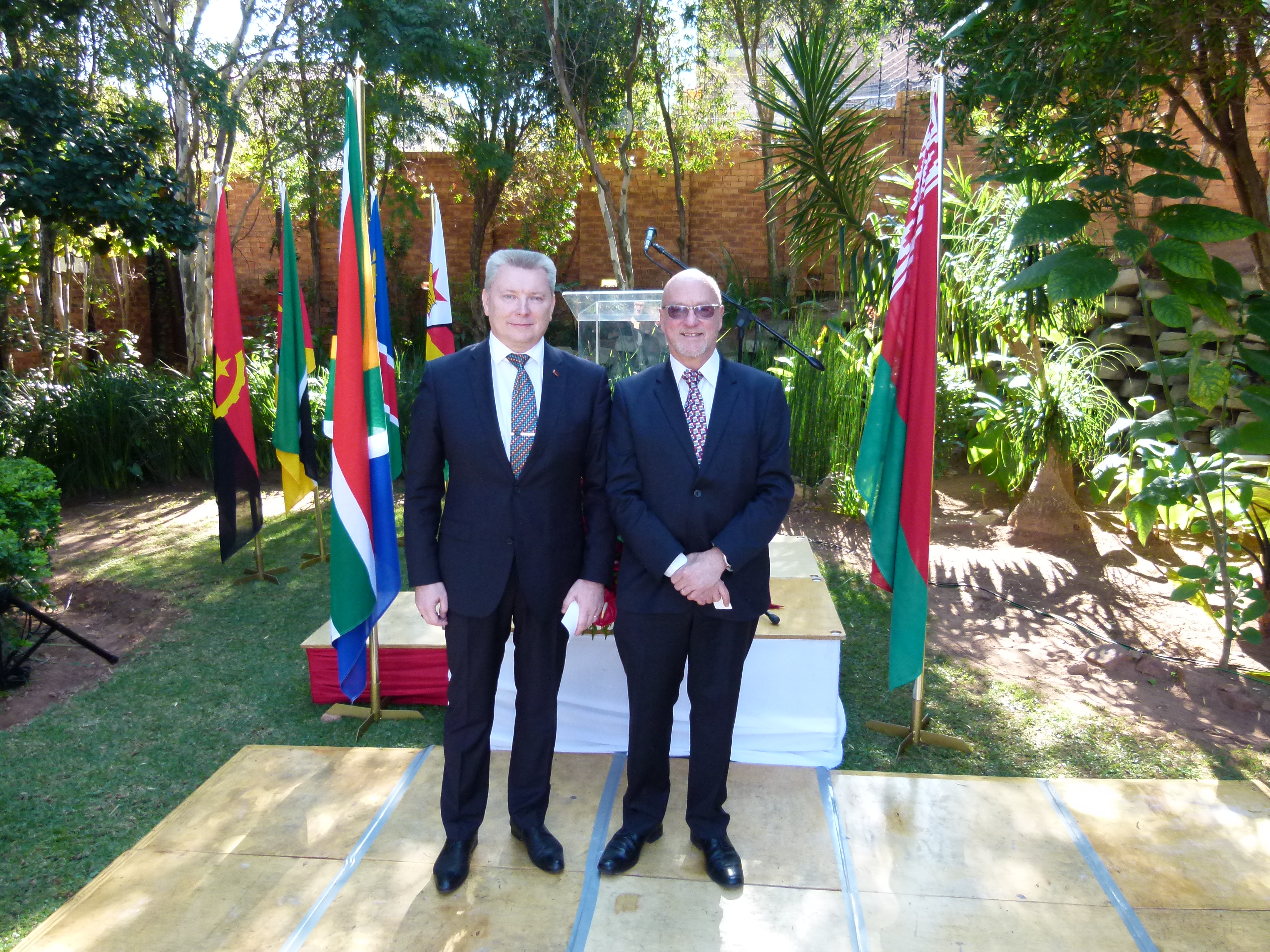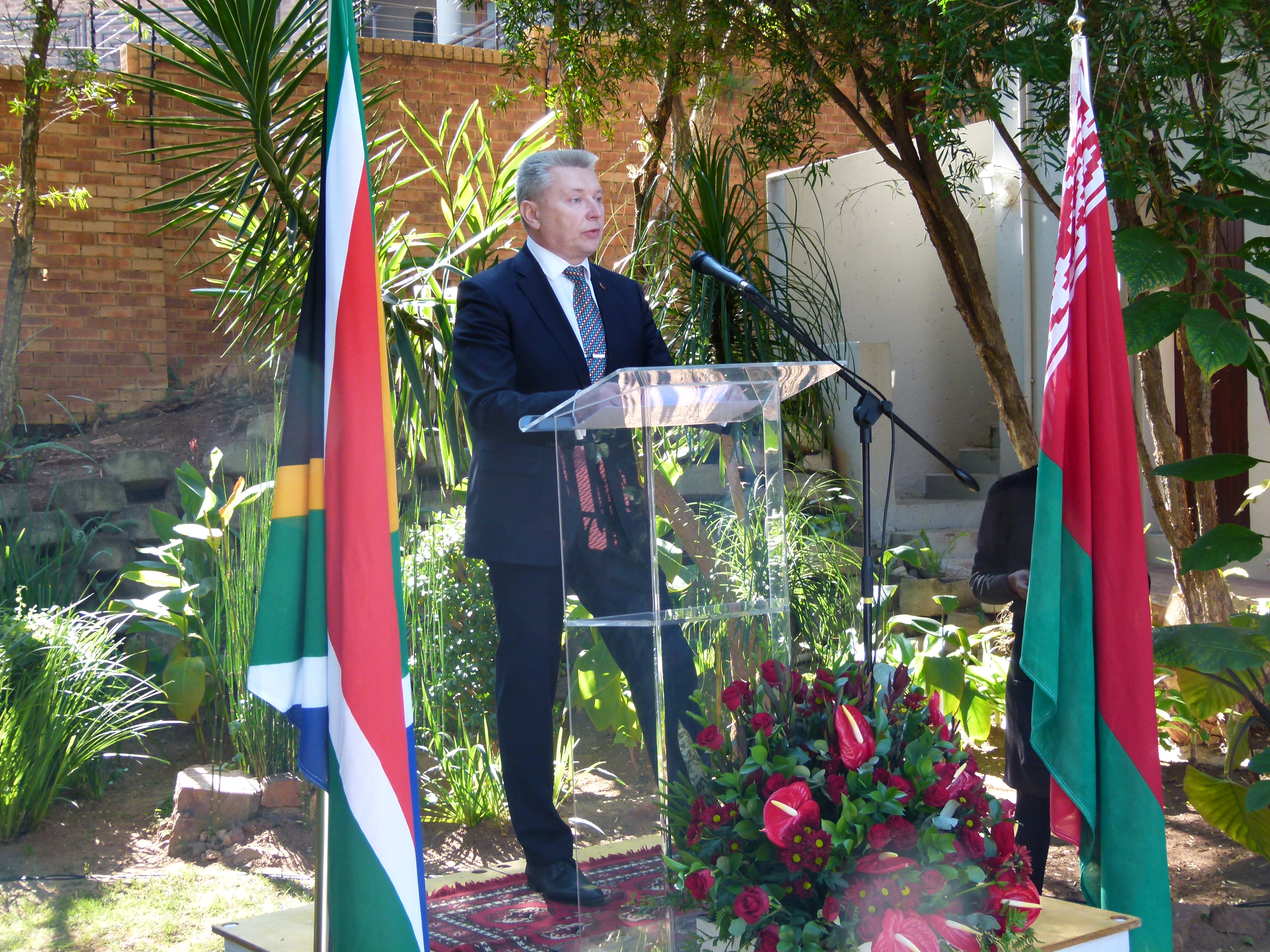 H.E. Mr. Derek Hanekom, Minister of Tourism of the Republic of South Africa, took part in the reception as a guest of honor and representative of the South African government.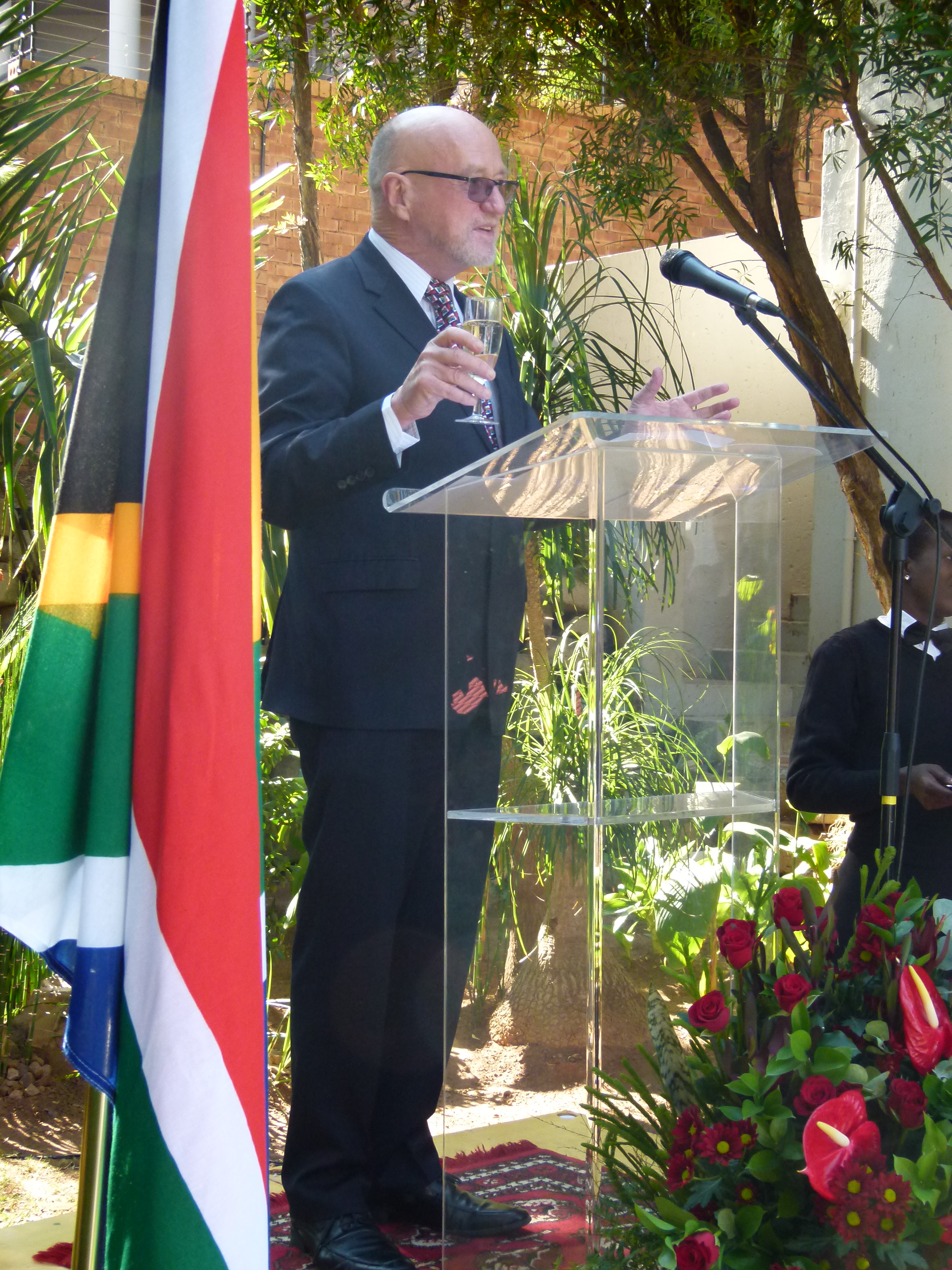 The head of the tourism department of South Africa delivered a speech in which he noted the need to expand cooperation between the Republic of Belarus and the Republic of South Africa in all spheres, stressing how valuable for South Africa was the voice of Belarus in the election of a non-permanent member of the UN Security Council.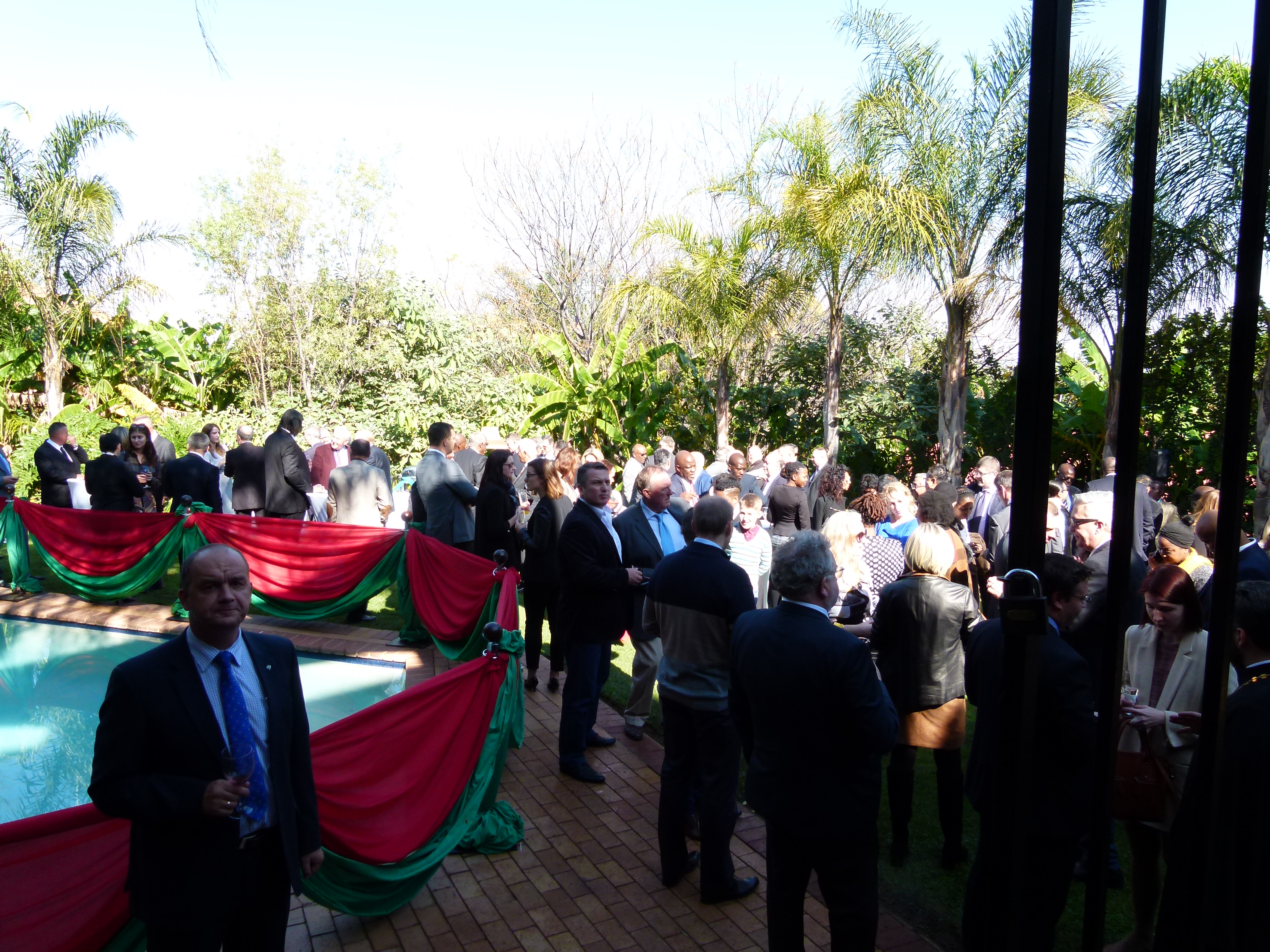 As a part of the cultural program the Embassy organized a performance of pupils of the "Lyavonikha" branch of the Russian Ballet Academy (Midrand, South Africa). The dancers performed with the repertoire of folk dances of Belarus: "Lyavonikha", "Yurachka", "Vyaskoviya gulni", "Belarusachka".