On October 17, 2019 Ambassador Alexander D. Sidoruk took part on the Panel Discussion, marking the 10th anniversary of The Eastern Partnership (EaP) initiative – European Union's landmark cooperation format with its six Eastern European Partners: Armenia, Azerbaijan, Belarus, Georgia, Moldova and Ukraine.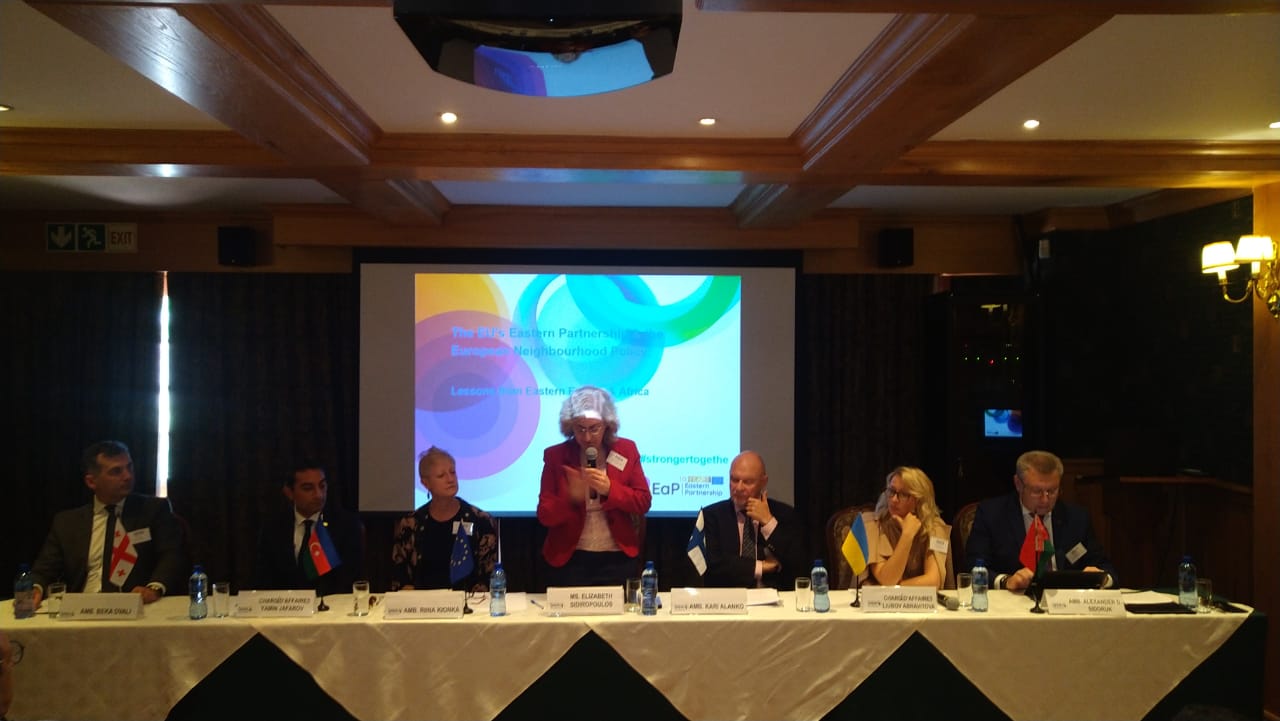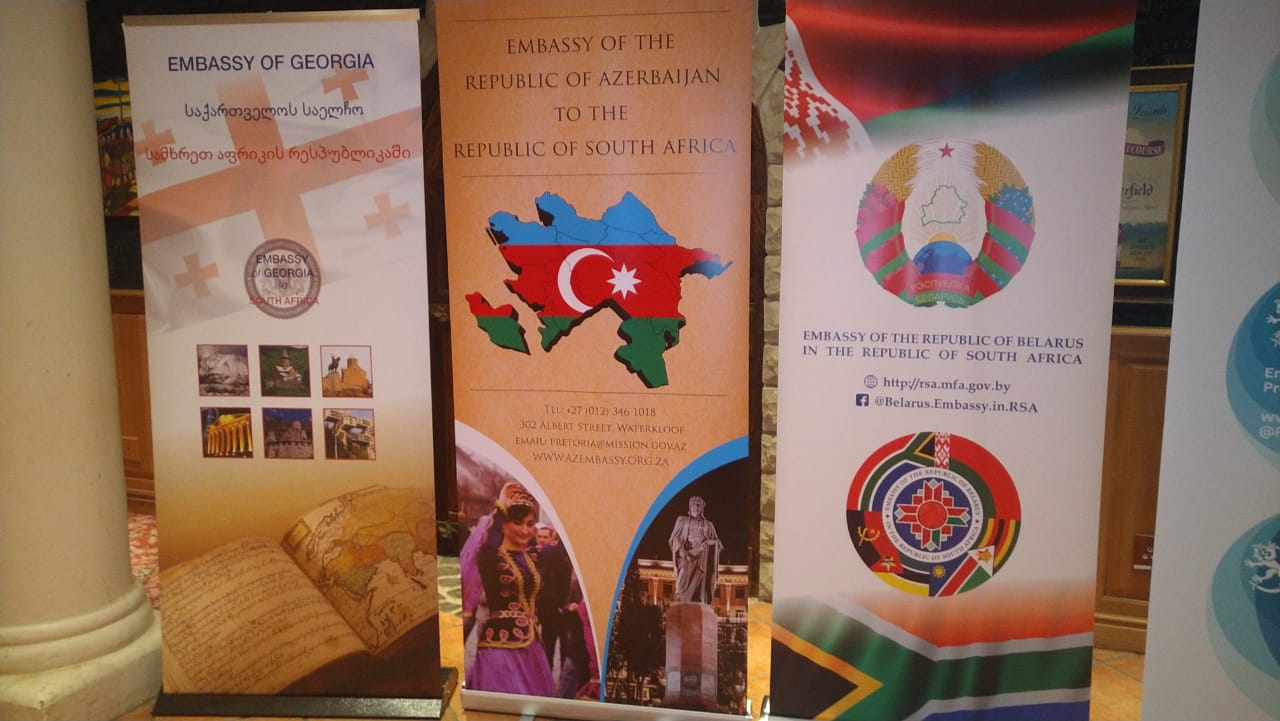 Ambassadors of the EU Delegation, Finnish Presidency and EaP countries, represented in Pretoria, presented the achievements and experiences of the respective nations 10 years from the launch of this important Initiative and reflect on their respective visions for this evolving partnership.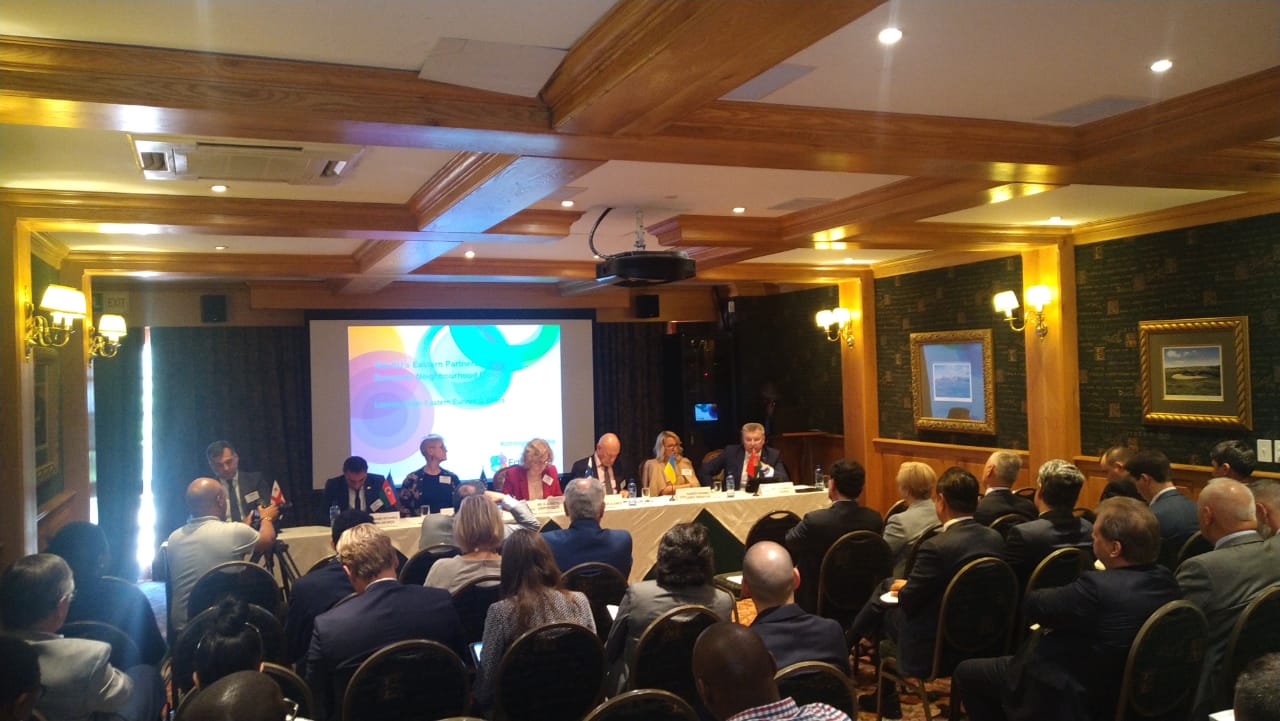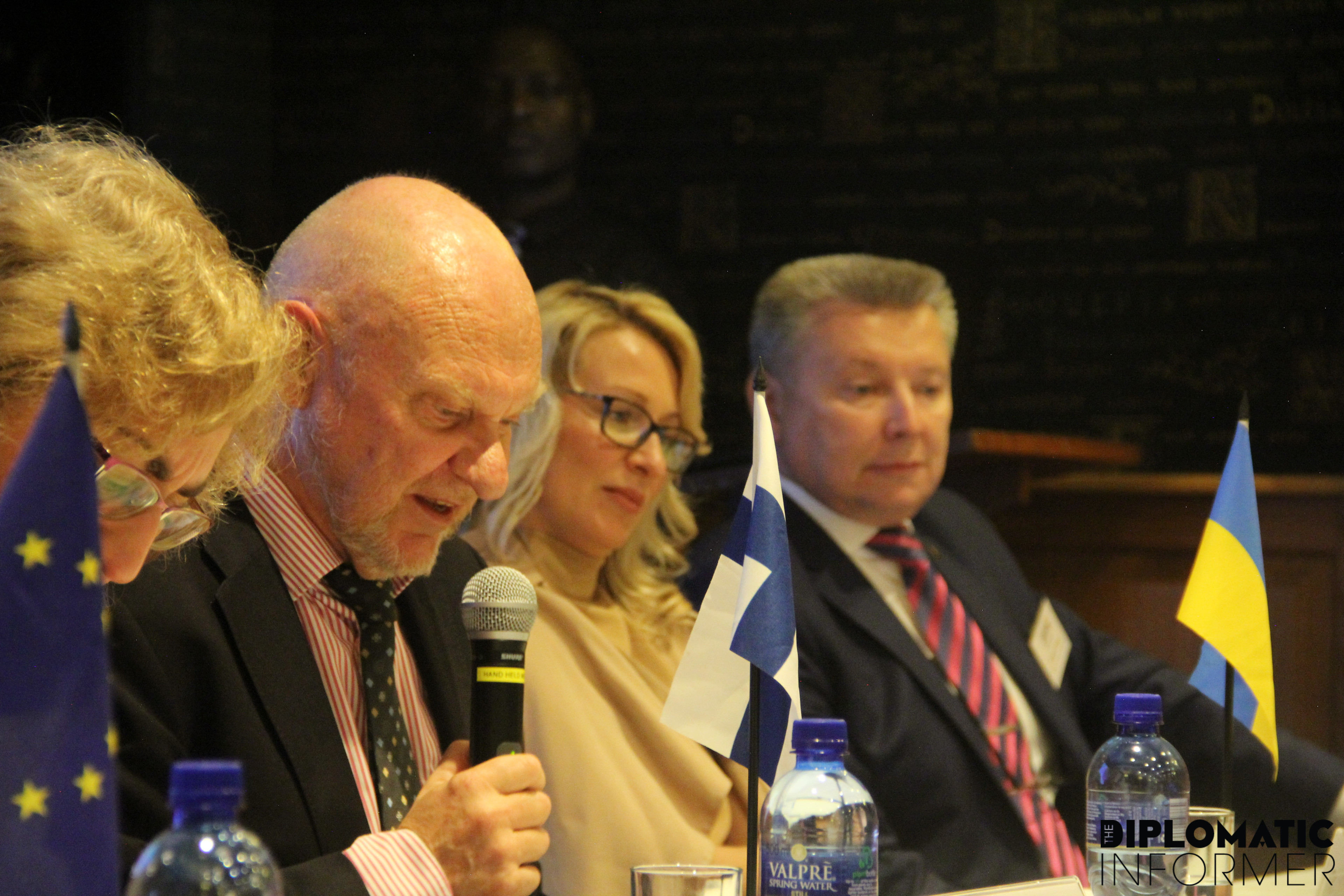 In his intervention Ambassador A.Sidoruk highlighted the importance of the Eastern Partnership Initiative in strengthening bilateral and multilateral dialogue between the EU and it's Eastern European neighbours, the role of the EaP in Belarus-EU relations, as well as Belarus' participation in EaP projects and programmes.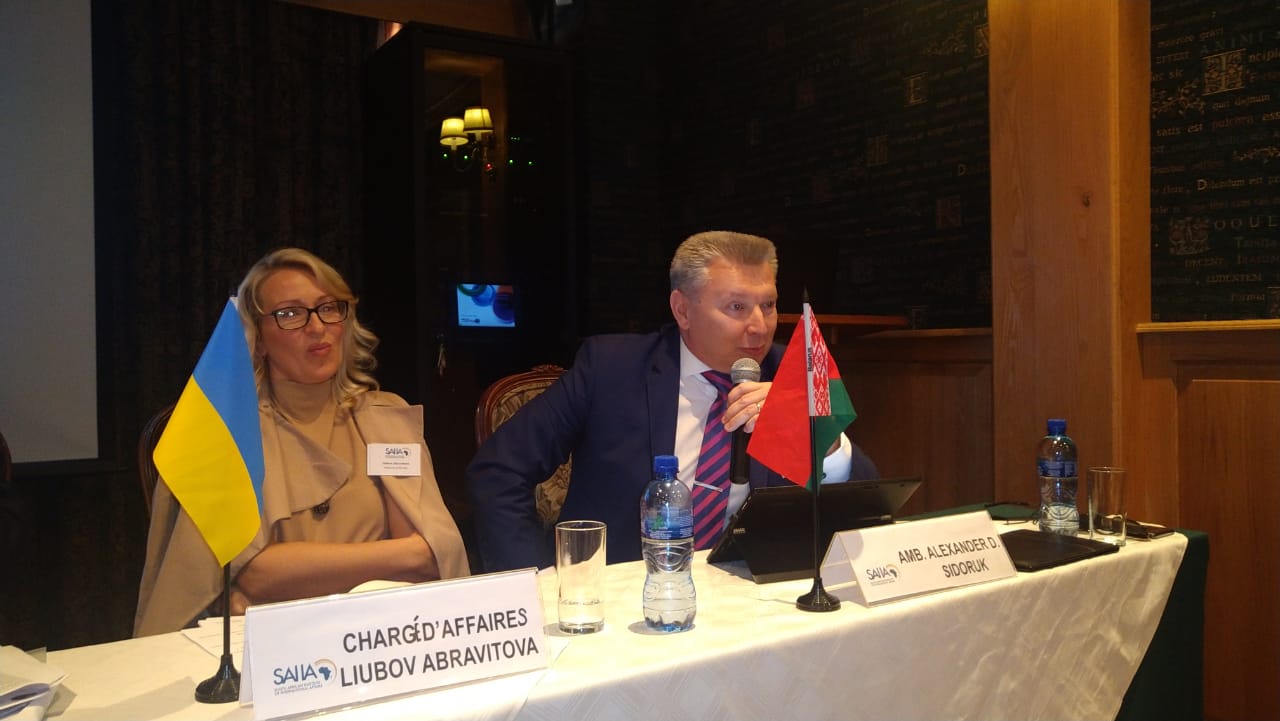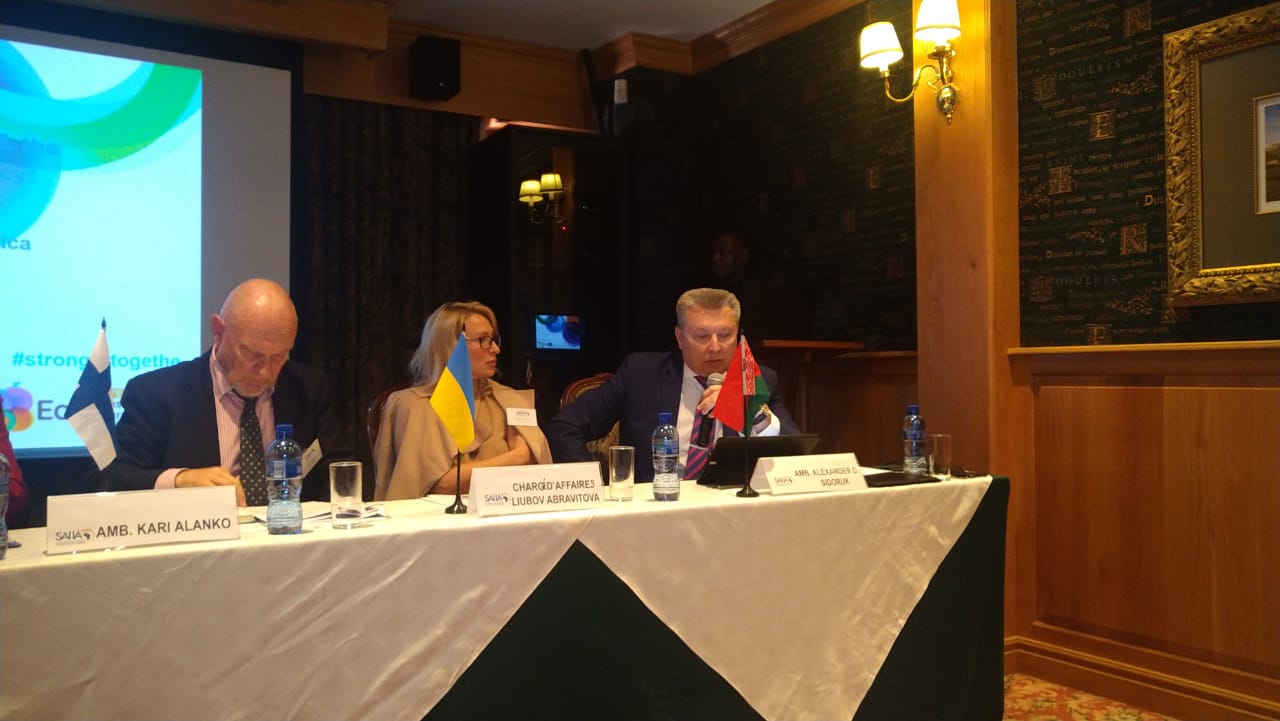 Ambassador A.Sidoruk also emphasized the EaP priorities to focus on more result –oriented, realistic and high-impact objectives to concentrate on tangible infrastructural projects and on broader trade facilitation between the EU and its non-associated partners.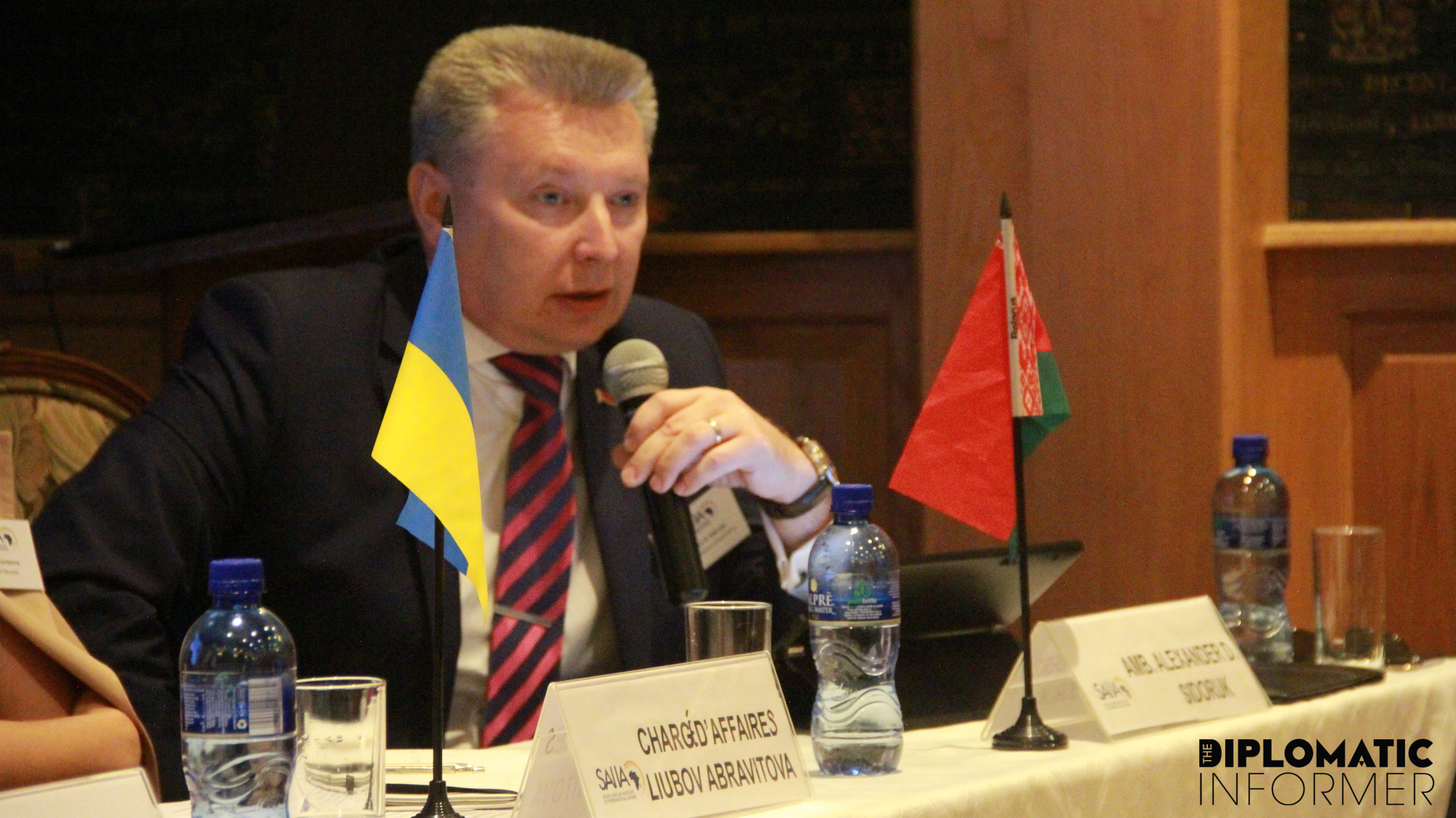 Photos by "Diplomatic Informer"