Minister of Foreign Affairs of Belarus Sergei Aleinik meets with Minsiter of International Relations and Cooperation of South Africa
25.08.2023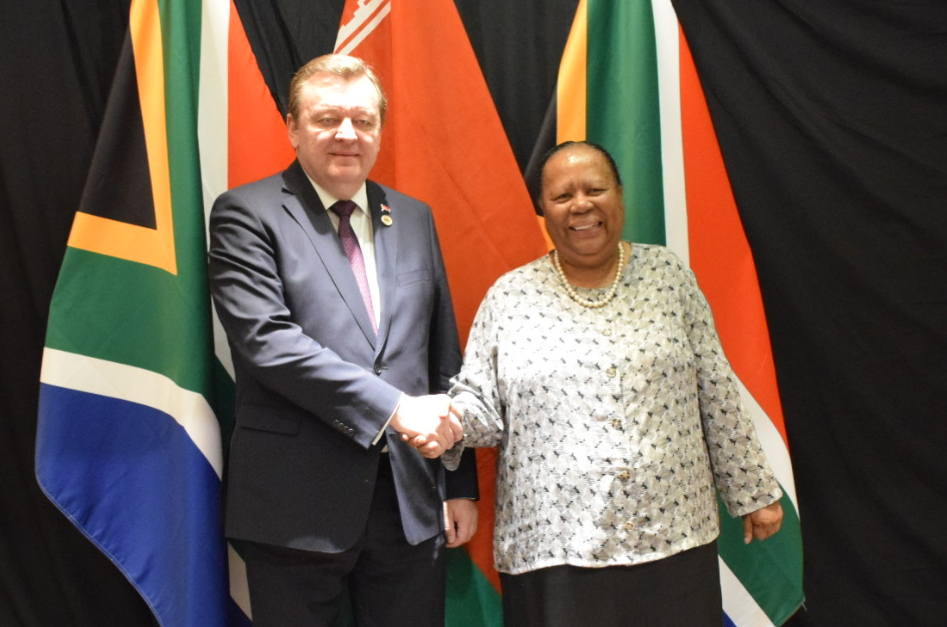 On 25 August 2023 Minister of Foreign Affairs of Belarus Sergei Aleinik met with Minister of International Relations and Cooperation of South Africa Naledi Pandor in Johannesburg.
During the thorough negotiations, the parties discussed the entire block of bilateral issues. Special attention is paid to the implementation of cooperational projects and to the development of the legal framework. Among the documents under consideration are treaties on the avoidance of double taxation and on the simplification of the visa regime. An agreement was reached to hold political consultations in Minsk in the near future.
Naledi Pandor informed about the serious challenges in the field of food security for most African countries due to illegal restrictions on the supply of potash fertilizers.
The general situation on the African continent, as well as in the Eurasian region, was discussed in detail.
Taking into account the chairmanship of South Africa in the BRICS, special attention was paid to the results of the XV summit and the prospects for the participation of the Republic of Belarus in the work of the Association.